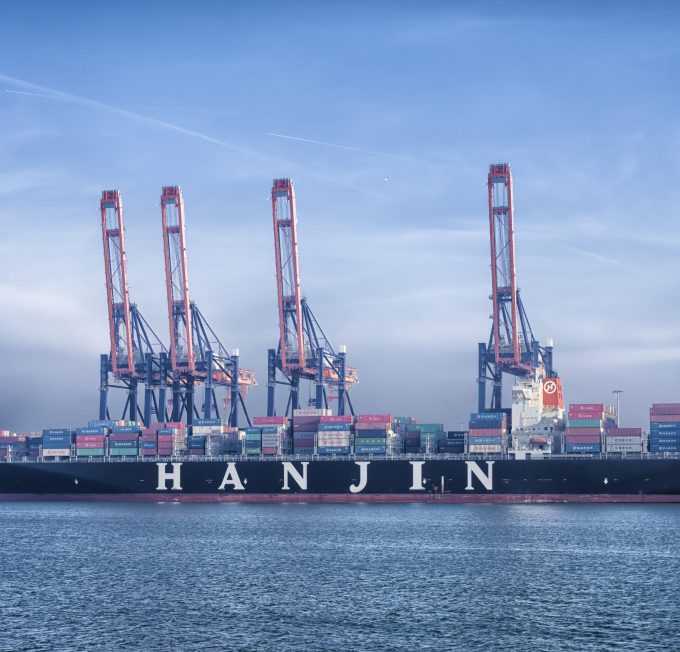 With all attention on how long Hyundai Merchant Marine (HMM) can stave off bankruptcy, evidence of South Korean compatriot Hanjin Shipping's equally severe cash crisis has emerged.
A prospectus from containership owner Seaspan Corporation yesterday reveals that Hanjin is significantly behind in its charter hire payments.
It says: "Hanjin charters three of our 10,000 teu vessels and four of GCI's [an affiliate] 10,000 teu vessels under 10-year charter contracts with options to extend. Hanjin currently is making monthly payments under its charters with us, but, as of the date of this prospectus supplement, we have a total of approximately $11.6m of accounts receivable relating to the charters, all of which is past due."
The Loadstar understands that the $11.6m of arrears relates only to the three Seaspan vessels, Hanjin Buddha, Hanjin Namu and Hanjin Tabul, delivered to Hanjin in 2014 and have eight years remaining at a fixed daily rate of $43,000.
Seaspan confirms in the prospectus, for five million of its Class A common shares, filed with the US Securities and Exchange Commission, that it received a request from Hanjin for a reduction in charter rates for a period of three and a half years, in exchange for "securities in a restructured Hanjin".
It says it rejected this request and that "neither Hanjin nor KDB [Korea Development Bank] can change the charter rates in the voluntary restructuring without our consent".
Seaspan cautions investors that a failure by Hanjin to make charter payments could result in a default of its own financing agreements for the vessels.
But it adds that a breach of the charter parties would permit it to "arrest the applicable vessels, terminate the charters and seek to recharter the vessels out".
This would further materially harm Hanjin's business and restructuring efforts.
The amount of the charter hire arrears by Hanjin now admitted by Seaspan is surprising, given that at the end of last month CEO Gerry Wang stated: "We have not received any request from Hanjin to renegotiate charter hires."
During the Q1 results presentation Mr Wang said that the carrier "continued to make charter hire payments regularly" and that he "did not anticipate any charter breaks".
Meanwhile, a broker source told The Loadstar today that bulk and containership owners were deciding what to do about late charter hire payments by HMM. But HMM has denied that it has any late payments.
The carrier is suffering a severe liquidity crisis ahead of an expected decision by its creditors to put the company into court receivership. He had heard that "it was only a matter of time" before one of the smaller shipowners arrested a ship.
Today HMM said the KRW1.24 trillion sale of Hyundai Securities would be "wrapped up" this month, thereby easing the group's short-term liquidity problems.
In an attempt to reassure to its business partners, it added: "The cash acquired from selling Hyundai Securities will only be used to stabilise HMM's operation."