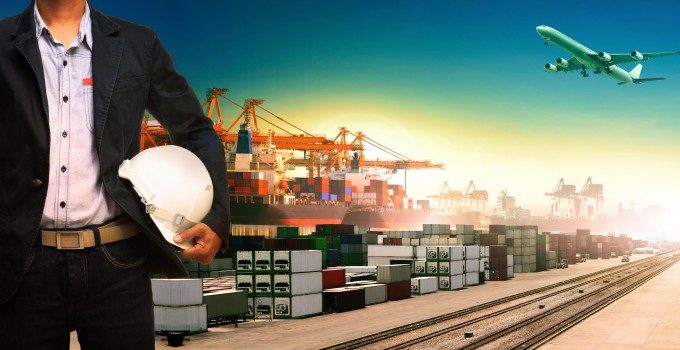 You can forget freight rate hikes – 'sub-economic' rates on the main tradelanes are here to stay, according to leading shipping lines meeting at the this week's TOC Americas conference in Cartagena.
Freight rates pegged below most carriers' operating costs – good for shippers, bad for inefficient shipping lines – are likely to be par for the course as a result of investments made by lines in vessels with capacity of up to 18,000teu for the foreseeable future.
Carriers which are not the most efficient operators in a trade lane will be stacking up losses from now on, claimed Poul Hestbaek, Hamburg Sud's senior vice president for Latin America West Coast & Caribbean.
"It's not actually a crisis, it is just the new normal," he said. "The freight rate going forward will be the cost of the most efficient operator in the market, plus a decent margin for operating. If you are not number one or two you will not meet your costs.
"Freight rates are going down and they will continue to go down, which is fine as long as costs fall faster. We have been going back to our vendors and telling them that if we can drive the cost out of the system I would very happily pay for that," Mr Hestbaek continued.
After stacking up collective losses of more than US$22bn over a painful seven-year period, shipping lines are turning up the heat on port operators, stevedores and inland logistic operators to drive operating costs down even lower.
Mega-alliances promise to re-shape service patterns and strengthen the carriers' hand further in negotiations with terminal operators, and are being introduced at a time when the world's largest carriers are finally seeing a return to profitability, thanks to the slot cost savings of ultra-large container vessels.
Lower slot costs, slow-steaming and the rationalisation of services helped 10 of the world's top 25 container lines return to profitability in the first three months of the year, according to analysis published by Drewry last week.
Mega-alliances, like the 2M tie-up between the world's two largest shipping lines – Maersk Line and MSC  on 21 services which was approved by the Federal Maritime Commission last week, will deliver further significant cost savings, according to Robert van Trooijen, Maersk Line's chief executive for Latin America and Caribbean.
"2M is expected to deliver savings of $300m-$350m annually. That benefit of course will be going to shippers in one way or another," he said.
"It's about improving utilisation; it's about employing the container efficiently; it's about the VSA efficiencies; about the way we provide services inland; because you can save on maritime costs but if you can't optimise your inland costs, then on the product side you are not winning," said Mr Van Trooijen.
Mario Aguilera, logistics director for Cartulinas CMPC, Chile's largest pulp and paper producer, played down concerns about the impact of mega-alliances on pricing or reduced competition for his business.
The alliances, he said, were unlikely to outweigh the urgent need to fill a newbuilding programme that has thrown supply and demand off track for years to come.
"As a client, are the mega-alliances going to be good? The answer is probably 'yes'. While they are more efficient in the services they provide, it's much better for me.
"The mega-ships are an irreversible decision. The mega-alliances are not," Mr Aguilera added.
The main impact of the current round of commercial tie-ups and the industry push for lower slot costs, he said, was to put an end to the historically low barriers of entry to the container shipping industry.
"The mega-ships and the mega-alliances are a way of saying that if anyone else wants to come into the industry, it's going to need a very high investment," he said.
The days of being able to negotiate with niche carriers were gone, he added, which had been underlined in Chile in the past 12 months with the respective acquisitions of the country's two largest shipping lines, CSAV and CCNI, by Germany's Hapag-Lloyd and Hamburg Sud respectively.
"Small, niche carriers really don't stand a chance. Most carriers need partners to stay in the game," said Howard Finkel, executive vice-president trade division, Cosco Container Lines Americas.