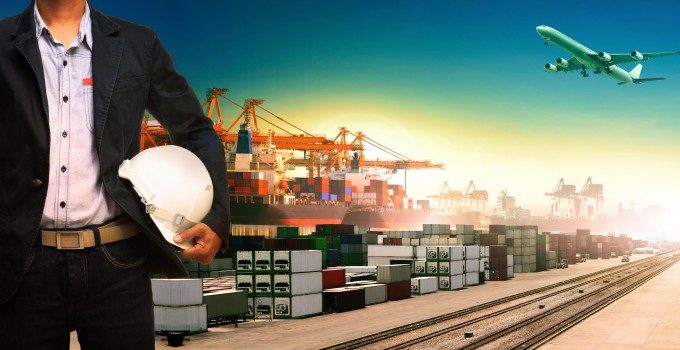 German container shipping line Hamburg Süd felt the pinch last year as overcapacity on the main east-west trades spilled over into the north-south routes where it has traditionally concentrated its efforts, denting freight rates.
For reefer-heavy carriers such as the Oetkar family-owned line, 2013 began with the hope of a huge upswing in freight rates, following Maersk's promise that it would introduce a $1,500 per reefer general rate increase on 1 January.
But in its latest annual review, Hamburg Süd said the revival in rates had been short-lived.
"The freight rate recovery for refrigerated goods during the first half-year did not last. Over the course of 2013, rates for most services fell back to a level wholly insufficient, in light of the high level of investment, operating costs for reefer containers, and on-board equipment," it said, blaming ever-present vessel overcapacity.
"The overcapacity means that there is no scope for the restoration of freight rates that is so urgently required for liner services worldwide. Increases were only possible for individual services for a limited time."
The line also highlighted "strikes in Chile at the beginning of the year, overloaded infrastructure in Brazilian ports and political and economic problems in Venezuela and in Mediterranean countries" as other factors which hit its earnings.
It reported that while it saw some year-on-year growth in terms of revenue, none of its original targets had been met.
The privately owned Hamburg Süd, part of a huge business empire spanning a range of activities from pizzas to finance, is not obliged to publish its accounts, but it did say that it carried 3.3m teu over the year, an increase of 1% over 2012, while total revenue fell 3.9% to €5.3bn as a result of declining freight rates and the decline of the US dollar – in which most rates are paid – against the euro.
Over the course of the year it invested €450m, mostly to finance its newbuilding programme of 12 9,000-9,600teu deepsea vessels – which, with 2,100 reefer points, are the largest reefer containerships in the world – and four 3,800teu vessels to be employed by its Brazilian subsidiary, Alianca.
Hamburg Süd's management remain unimpressed by the prospects for 2014. The report said that, despite signs of a recovering economy, continuing overcapacity in the industry would restrict liner companies' opportunities for earnings, while new sources of finance being made available to opportunistic owners was piling on further pressure.
"Although many liner shipowners and the German shipowning companies that are so traditionally prevalent in the container segment mostly remain highly indebted, the number of orders for new ships is rising again.
"Indirect government support from the large shipbuilding countries Korea and China, and private equity – mainly from the US – are shoring up ship financing, despite the failure of the German KG-company system.
"The trend towards ever larger and more fuel-efficient ships continues. At the same time, older ships are not being scrapped at a sufficiently comparable rate," it said, and added that the ongoing delays of the Panama Canal expansion were another cause for concern.
"The recent revelation of a delay of at least a year in the expansion of the Panama Canal – the expanded canal is not expected to open now until 2016 – will mean that older panamax vessels will remain in service longer, whilst the newbuilds ready to step into service cannot yet be utilised as originally planned," it said.
Hamburg Süd added that it would continue to invest in new services "where it makes sense", but a focus on cost control would remain the priority for the year.
It highlighted this with a final comment about the new sulphur emissions legislation due to come into effect on 1 January next year, and joined its compatriot Hapag-Lloyd as being among the first liner companies to warn shippers to expect higher costs, post-implementation.
"Initially, the additional operational cost of Hamburg Süd will increase by at least $40m a year. Due to the strong pressure on earnings and the overall less than satisfactory results, we will be forced to pass on these additional costs to shippers as surcharges," it said.