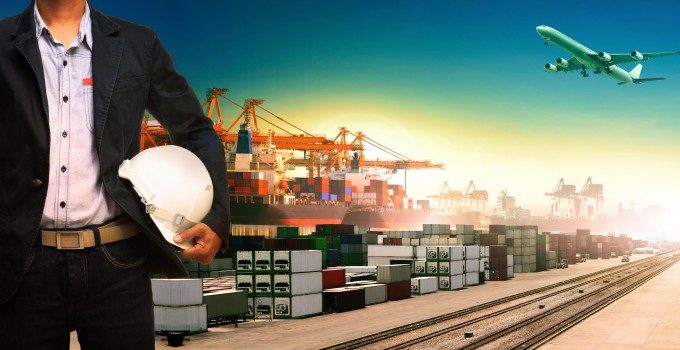 Governments across Europe, as well as the EC, will need to continue subsidising more environmentally friendly inland cargo transport modes if they are to remain competitive with road freight.
Tom Vermeiran, senior manager at PwC, told delegates at last week's TOC Container Supply Chain event in Rotterdam: "The inland solutions typically need support from government. Without subsidies they [barge and rail] can't compete with trucks – although this might change with the widespread adoption of road tolls."
Dr Vermeiran's team has recently concluded a research project into the inland distribution of containers in Europe, and discovered that no matter what they might say publicly, shippers' choice of modes and routes remained driven by cost rather than a concern for CO2 emissions.
The research principally compared the inbound container supply chains of two of North Europe's key gateway ports, Antwerp and Rotterdam, and the respective maritime and inland costs shippers could expect.
"In terms of freight rates, there is no difference between shipping a container to Antwerp or Rotterdam, but the terminal handling charge is around 15% more expensive in Rotterdam," he said.
In general, the PwC research found that trucking was cheaper out of Antwerp than Rotterdam; the cost of using a barge was equivalent, except for very short distances when the Dutch barge network aided Rotterdam; while rail transport was cheaper from Rotterdam than Antwerp.
"The maritime supply chain is effectively a transport product and the inland chain a distribution product, but shippers will choose their port of entry depending on the overall door-to-door costs, and make that decision based on as little as a €20 difference.
"There is a lot of emotion between Belgium and the Netherlands about their ports, but the market is looking for logistics solutions and doesn't care about a national flag," he added.
Of course, cost is not purely about prices paid to transport operators, but also revolves around issues such as working capital tied up in inventory.
Yesterday, The Loadstar reported how Italian operator Contship Italia has set its sights on trying to capture more Swiss cargo with the launch of a six-times-a-week intermodal service to Basel, which compared transit times from Singapore to the Swiss multimodal hub via Rotterdam in comparison to the Italian gateway of La Spezia. Today we offer readers a costs and service frequency comparison of Antwerp and Rotterdam's on the same route. (Click on the table to expand)
Broadly, the results show that while Antwerp has the edge on trucking costs, given its more inland location, it offers less frequent rail services, which give Rotterdam a greater hinterland reach. Barge services out of the two ports are roughly equivalent.
"Intermodal barge and rail systems are not just for 'green', but they are the fishing rod to catch more hinterland volumes, which in turn are the bait to attract the big ocean carriers," Dr Vermeiran said.