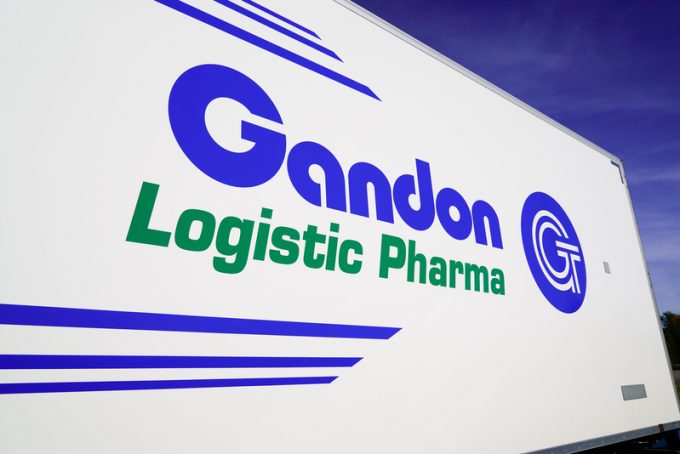 Geodis is set to expand its logistics presence in the healthcare vertical after signing an agreement to acquire France-based temperature-controlled pharmaceutical transport specialist Gandon Transports.
Gandon operates 11 temperature-controlled cross-docking operations across France, as well as a fleet of temperature-controlled trucks able to ship goods at between 2C-8C, and 15C-25C.
According to analyst Dun & Bradsheet, Gandon has 280 employees and saw revenues of $32.14m in 2020.
The purchase price was not disclosed.
"This acquisition will consolidate Geodis' status as a key player in the healthcare market," said Geodis chief executive Marie-Christine Lombard.
"From inventory planning to temperature-controlled storage and transport to the final recipient, we want to offer our customers a complete and reliable solution throughout the supply chain," she added.
Stéphane Cassagne, executive vice president of Geodis' distribution & express line of business, explained: "This operation will meet our customers' growing demand for temperature-controlled transport of the healthcare products.
"This new resource will enable us to offer our current and future customers a transport service for heat-sensitive products, anywhere in France."
The deal follows hot on the heels of last week's acquisition of US-based freight brokerage Velocity Transport from McLane Company, a subsidiary of Warren Buffet's Berkshire Hathaway, and which will be integrated into Geodis Capacity Solutions division.
Velocity Transport provides freight brokerage services including refrigerated and temperature-controlled freight, flatbed and less-than-load (LTL) trucking, intermodal, van, and specialty options.
Geodis said that Velocity's team will remain at its current location Plano, Texas, "expanding Geodis' operation in the Dallas-Fort Worth metro area where it currently employs up to 3,500 teammates".
Mike Honious, president & CEO of Geodis in Americas, said: "With the acquisition of Velocity, we are welcoming an exceptionally talented team of freight brokerage experts who have a deep understanding of the challenges and opportunities of today's dynamic logistics and supply chain environment.
"This acquisition will expand our current freight brokerage capabilities and enable us to continue to aggressively grow our capacity solutions service for clients at a pivotal moment," he added.
"Velocity began with the vision of becoming the first choice in freight brokerage with a reputation built on our principled approach and quality of service," said John Lower, vice president at Velocity.
"This new chapter with Geodis will allow us to build upon our success and enable further growth opportunities.
"By combining our resources with Geodis' truly expansive reach, we will ultimately be able to provide our clients a broader range of services across the Americas and globe," he said.