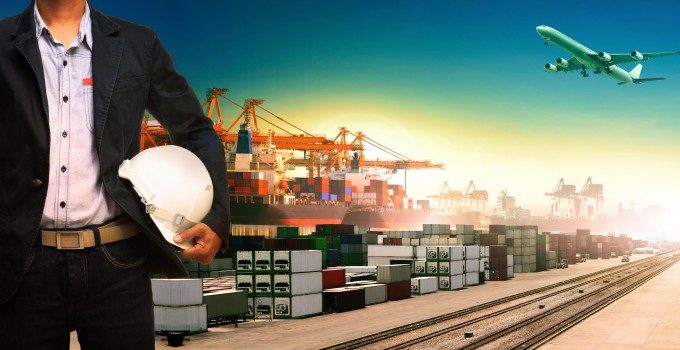 Four of the six G6 alliance members recorded operating losses in 2014 as the merged New World Alliance (NWA) and Grand Alliance (GA) grouping struggled to integrate their respective east-west networks, according to Alphaliner's review of carriers' publicly available financial results.
Hapag-Lloyd chief executive Rolf Habben Jansen alluded to problems within the G6, during the company's recent annual results presentation, when he said it had not been "super-satisfied" with its membership.
Interestingly, all three NWA members, APL, HMM and MOL, operated in the red last year, clocking up operating losses of $143m, $99m and $228m respectively.
Of the GA members, only Hapag-Lloyd recorded a loss. The German line suffered an operating loss of $149m, NYK moved back into the black to a $46m profit and OOCL's slick business model continued to perform well above industry par with an operating profit of $230m.
The GA and NWA merged Asia-Europe routes in March 2012, followed by Asia-US east coast services in May 2013 and Asia-US west coast in May 2014.
Alphaliner suggested that the integration of the G6 services "has not been smooth" – in particular on the US west coast, where the six carriers operated out of seven different terminals in Los Angeles and Long Beach. It was a situation doubtless aggravated by the terminal congestion that almost coincided with the beginning of the vessel-sharing alliance.
There has been much industry speculation that the G6 is more cumbersome than alliance rivals such as the 2M and Ocean Three, not least due to the number of partners, diverging company cultures and geographical challenges.
Moreover, it is understood that the basic G6 agreement is, unlike the 10-year 2M deal between Maersk and MSC, only valid until 2016, when presumeably the G6 partners will review their positions and consider whether to continue their membership, or form alternative alliances.
OOCL, for example, could consider its prospects of competing with 2M and Ocean Three carriers were hindered by the weaker G6 lines and their desire and/or ability to secure finance to operate ultra-large containerships.
A comparison of vessels on order is instructive: OOCL recently agreed an order for six 21,100 teu vessels with Samsung; MOL has six 20,150 teu ships on order from Japan and South Korea; and NYK has eight 14,000 teu vessels under construction for long-term charter from next year onwards, although four of these will also mean the return of four 13,200 teu vessels on charter from OOCL. Hapag, APL and HMM currently have no confirmed ULCV plans.
Meanwhile, of the 17 main carriers that publish their annual financial results,  only ten produced positive operating results for 2014, according to Alphaliner data.
With an operating profit of $2.34bn, Maersk Line easily topped the rankings with a margin of 8.6%, but Taiwanese niche carrier Wan Hai was close behind with an operating margin of 8.3%; although its operating profit of $178m was a fraction of Maersk's.
"Carriers are expected to face another challenging year in 2015, despite the fall in bunker fuel prices which will result in significant operating cost savings," said Alphaliner, citing the weakening of freight rates since the beginning of the year and the lower utilisation levels being experienced on many tradelanes.