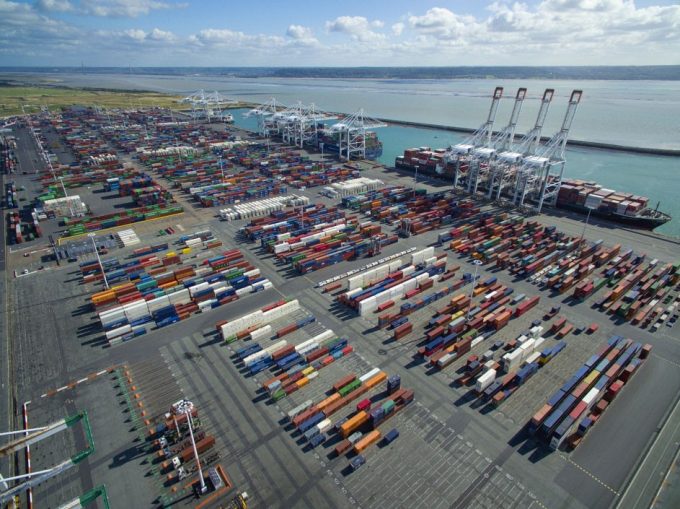 Haropa, the union of the French ports of Paris, Rouen and Le Havre, has announced the second part of its stimulus measures, targeting container traffic lost during industrial action in December and January.
With French president Emmanuel Macron deciding to force through his controversial pension reforms, despite significant industrial unrest, there appears to be a general mood of recuperation from all stakeholders at Le Havre.
Yesterday, the port, along with stevedores, unions, mooring and tug operators and several other stakeholders, put their signatures to the second part of a programme that aims to create a "recovery shock".
The group has agreed to share the extra costs of import container storage costs, corresponding to 100,000 containers at €30 per day, between the port and the terminal operators, with the port authority contributing €18 per box.
Export container storage costs will be discussed bilaterally with shipping companies, suggesting that similar concessions could be applied.
Moreover, pilots, tugs and mooring services will grant a 10% discount to any new services calling at Le Havre between 1 April and 31 December.
"By collectively adopting these exceptional measures, we want to send a clear, direct message: together we are reaffirming the will of the port of Le Havre to serve all our customers beyond the cyclical fluctuations and thus restore confidence, allowing us to quickly regain our development dynamics," said Baptiste Maurand, chief executive of Haropa.
Ocean carriers skipped more than 200 port calls at Le Havre in December and January, due to uncertainty during industrial action, redirecting French imports and exports via Antwerp.
One analyst told The Loadstar that Le Havre could have lost 200-250,000 teu.
"It will take some time for the carriers to regain confidence in Le Havre," he said.
"Once a line and its customers get used to routing through another port it is difficult to persuade them to come back. The concessions will help, of course, but unless the threat of new industrial action is completely taken off the table, I can't see it making much difference," he said.
The first part of Haropa's stimulus plan, announced on 5 February, consisted of a "one-off commercial rebate" on port fees for containerships calling at Le Havre in January and February, along with a two-year tariff discount for new services.
Michel Segain, president of the Maritime and Port Union, said: "The local agreement proves once again the willingness of Le Havre's stakeholders to help companies which have been impacted by the social conflicts. This action is important and significant."
It remains to be seen whether the powerful French unions will carry out further protests against the pension reforms, given that support for industrial action has ebbed in the past month.
Dragged down by the industrial unrest, the number of containers handled by Haropa last year was down 3.5% on 2018, at 2.9m teu.