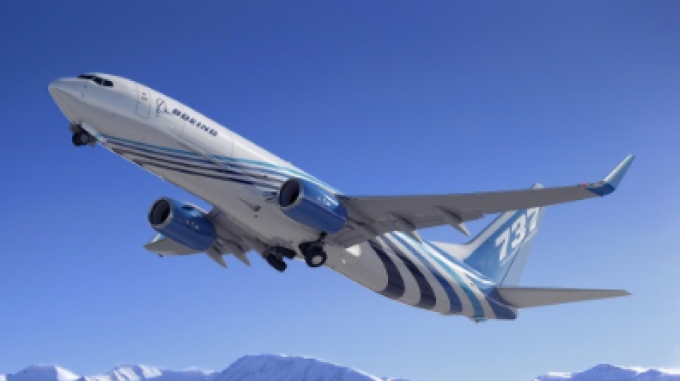 Airlines are grappling with the difficulties of increasing their freight capacity while holding off adding unnecessary capacity into the passenger business.
Last week saw freight capacity increase 3%, according to WorldACD, while volumes fell 1%; yields remained stable, it added, at $2.82/kg.
Accenture's Seabury revealed that the last two weeks of August had seen cargo capacity decline slightly, and that only 59% of the widebody passenger fleet's cargo capacity was in the air.
But airlines are seeking ways to boost cargo capacity, and cut passenger capacity. Boeing announced today that one customer had signed a firm order for two 737-800 converted freighters (BCFs) and that it was expanding its freighter conversion lines to handle additional demand.
A second 737-800BCF line will open early next year at Guangzhou Aircraft Maintenance Engineering Company (Gameco), and Boeing will add a second line for 767-300 conversions at ST Engineering's facility in Singapore this year.
"The freighter conversion programme is an excellent way to double the life of an airplane and provide operators with an economical way to replace less-efficient freighters," said Ihssane Mounir, Boeing's senior vice president of commercial sales and marketing.
"By working with our partners to add freighter conversion capacity, we look forward to meeting the strong demand in this market segment and helping our customers scale their operations."
The news follows an announcement on Friday that AerSale had agreed to buy 24 757-200 passenger aircraft for conversion, of which 16 will be kept for spares.
"Pre-Covid, more freight was carried in the cargo holds of passenger aircraft than in pure freighters," said Craig Wright, AerSale's president of aircraft & engine management.
"As a result of the reduced demand for passenger air travel and the concurrent explosive growth of the e-commerce market, there is a supply shortage of dedicated freighter aircraft for the foreseeable future."
Meanwhile, Qantas is shortly to receive the first converted A321, which is claimed to have 50% more capacity than the 737 converted freighter and can carry small containers and pallets on the lower deck. EFW is converting the aircraft – and ATSG is preparing for a A321 conversion programme.
Several airlines have said they are looking at their current fleet for conversion feedstock. Passenger carrier Eastern Airlines told The Loadstar last week that it was reviewing its 767 fleet with an eye to converting one, and was also looking at 777 conversion possibilities.
Kenya Airways, while waiting to kit out a 787 as a cargo-only aircraft, has acknowledged the limitations of flying cargo on passenger aircraft – but is also looking to increase its cargo business substantially, so that it will account for 20% of its revenues.