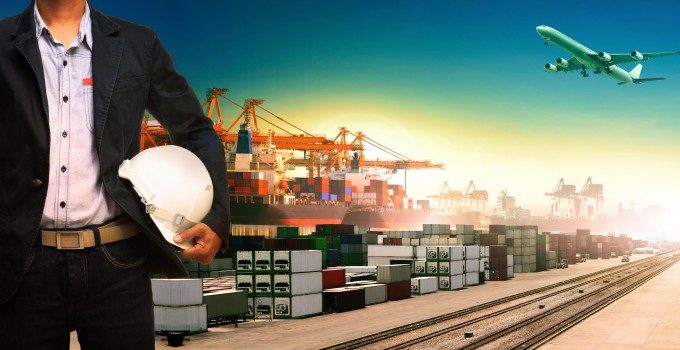 As large combination airlines slug it out in the marketplace, or through government lobbying, smaller freight-only carriers appear to be slipping under the radar, quietly picking up business.
The big three US airlines are focused on a fight with the Gulf carriers. But with additional belly space and freighters coming into the market and major investment in facilities and global hubs, the UAE and Qatar cargo arms could cast a long shadow over Europe.
But, in direct contrast to the mighty US airlines and Europe's major players, smaller carriers are showing no fear of the growing competition.
"If you look at the Gulf carriers, 15 years ago they had no share," said Dirk Reich, CEO of Cargolux, at the recent Transport Logistic event in Munich. "Now, they have 15% of the market. The industry has been revolutionised.
"And if you look at the number of aircraft on their shopping list, they will have between 25% and 30% of the air freight market in 15 years' time. And the Asian carriers will likely retain or growth their market share."
He said some European carriers were starting to suffer.
"Lufthansa has delayed the opening of its new cargo centre – it's a clear answer to the situation. And without Cargolux's figures for last year, Europe's [cargo] carrier growth would have been negative. Cargolux is here to stay."
However, rival freighter operator Denis Ilin, executive president of AirBridgeCargo (ABC), said he welcomed the Gulf carriers.
"It's a simple formula, about supply and demand. The Gulf carriers are developing their passenger networks, but the cargo capacity will balance itself out.
"We can still fly profitably and make money doing what we are doing. We have quite a small share in the global industry, but the Middle Eastern carriers have put challenges to us. We have to be better and creative.
"I like competition. It brings your arrogance down and it makes you more creative."
Mr Ilin added: "Unlike the overall perception of other carriers, I think we [ABC] really can keep growing. That's not growth from the market, but from other players.  We outperformed the industry last year. We picked up pieces of the market that were voluntarily given up by other carriers."
The US carriers, however appear to have a different way of thinking.
Jim Butler, president of American Airlines Cargo, said of the carrier's stance with the Gulf carriers: "It is all about fair competition. We need to make it fair across the board. Our position is quite clear."
ABC's Mr Ilin, meanwhile, added that he felt there was ample room locally for both the Russian carrier and Luxembourg's all-cargo airline.
"I am not worried about Cargolux at all," he said. "Both AirBridge and Cargolux are pretty insignificant globally so we can live next to each other quite happily. There is traffic, so we can both fly."
Despite Lufthansa Cargo's apparent and much-voiced concern over the Gulf carriers, April meanwhile has started well. Traffic rose 7.2%, year-on-year, while IAG Cargo (which is pro-Gulf competition) saw traffic improve 1.9%. Air France KLM, however, saw cargo traffic fall 14.9% in Europe, on a capacity reduction of 7%.