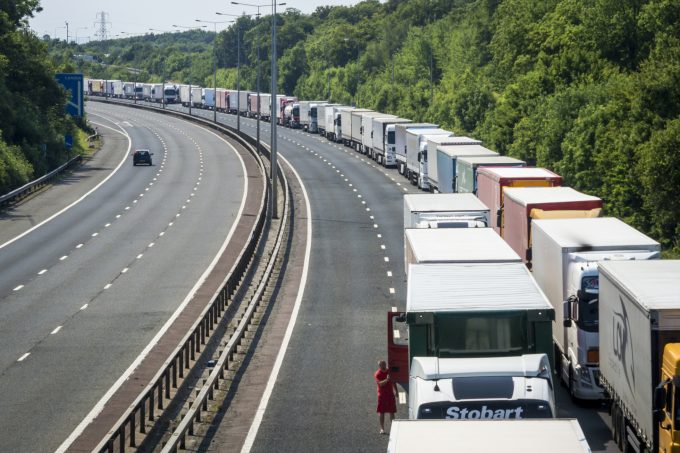 Freight groups support the UK government's announcement that it is to invest £250m in the development of lorry park near Dover.
The move will dispel the need for the port to introduce "Operation Stack" on the M20 motorway in times of heavy congestion at the docks.
Yesterday the Ministry of Transport announced it would create a new holding area near Stanford, off the M20, that could accommodate 3,600 trucks at any given time.
Construction will begin "as soon as possible" with the first spaces available in summer 2017.
The Freight Transport Association (FTA) welcomed the decision. Operation Stack has frequently seen miles of lorries queuing up along the hard shoulder of the M20 at times of chronic congestion at Dover and the Tunnel.
Natalie Chapman, head of policy for London and the South-east, said: "FTA has been pressing for a permanent solution to the problems caused by Operation Stack, so we're delighted that the new lorry area could be ready by next summer.
"This will end the misery for thousands of residents and businesses whose lives have been repeatedly disrupted by Operation Stack, especially last summer when it was implemented 32 times.
"However, the design of the lorry site is crucial and must ensure that trucks can be quickly moved to the port and tunnel as soon as capacity is available."
Such was the congestion at Dover last summer – caused by a perfect storm of the migrant crisis in Calais and industrial action around the French port – that Operation Stack's Stage 4 was put in place for the first time closing both carriageways of the M20.
"Of course, we would rather avoid Operation Stack altogether and keep the wheels of industry turning, so it is important that the lorry park doesn't become out of sight, out of mind. We still need to tackle the causes of Operation Stack," Ms Chapman added.
UK secretary of state for transport Patrick McLoughlin said: "Operation Stack is only ever used as a last resort, but we recognise the impact it has on roads in Kent, and are determined to deliver an alternative solution.
"The new lorry area by the M20 will deliver better journeys for drivers and will not only support the region's economy but also businesses as far away as Scotland that rely on the M20 to access the port of Dover and the Channel Tunnel."
He added that the government was also exploring using the new site for secure overnight parking, "relieving pressure caused by some drivers parking in unsuitable or illegal locations".
Ms Chapman said: "It would be a bonus. However, this must not be at the cost of the smooth running of the site for Operation Stack."