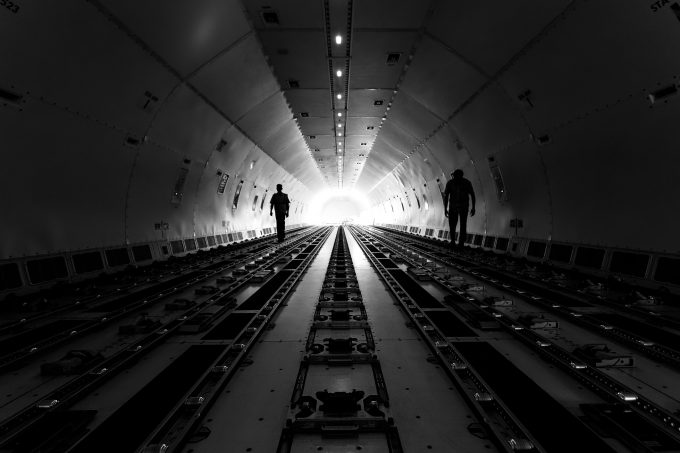 Emirates SkyCargo says it has been forced to raise its rates as it struggles to make air freight sustainable.
On Monday, The Loadstar has learnt, it sent a note to customers explaining that, from August 8, it would be implementing a rate raise of some $0.10/kg (£0.08/kg in the UK) on standard tariff and contract rates for all cargo, courier and mail.
"Emirates SkyCargo is forced to implement the mentioned increase due to the fact that the prevailing rates in the market make our operation unsustainable," said the note to UK customers.
A well-placed source confirmed that the carrier wasn't making sufficient revenue in the current weak air freight market.
However, forwarders questioned the viability of a rate raise in a soft market, comparing it with shipping's general rate increases – a mechanism, they say fails to work for long.
One senior air freight forwarder said: "I think we have to see if they will hold on this. There is still overcapacity in the market, so if they [other airlines] all follow suit maybe –  but will it be like a sea freight GRI?
"I can believe they need to do it though," he added.
Another source suggested that Emirates – and its ever-growing Gulf rivals – were partly architects of their own downfall.
"Airfreight is the most sensitive of industries where supply and demand control rates. To this extent, Emirates could be seen as being part of the problem by introducing too much capacity at a time when it is not needed."
As if on cue, a customer circular from a leading air cargo handler noted today that Emirates had just increased its daily frequencies to a major destination, adding that although the move was driven by passenger demand, "it does add more cargo capacity and therefore pressure on yields".
It will be interesting to see if other carriers follow suit. So far, none appear to have, but as one forwarder suggested: "I suspect some will follow – until they can't fill their planes any more.
"With the market in its current state, this is not the best time and will cause shippers to look at alternative options."
In the seafreight market, shipping lines have consistently attempted to introduce rate increases, causing rates to spike and fall from month to month, as the basic problem of overcapacity ultimately outweighs any attempt to increase rates.
Shipping lines have been censored for this by the European Commission, as they published their rates in advance, bringing into question whether they were "signalling". Emirates has, however, not published its rates. But if other carriers begin to follow suit on a regular basis, it could flag the issue to antitrust authorities.
The other question is whether Emirates' quality of service would support a higher rate – forwarders are doubtful.
"Forwarders will remain with those carriers which provide a service and rates package that allows them to retain and grow their business," noted one.
Another said: "It simply will not fly in the current environment. If the carrier has margin problems it needs to control its costs like every other business."
Yet another said: "It just goes to show how desperate things are right now."
Emirates SkyCargo was not available for comment before we went to press, but its customer note added: "We have made significant investments in new initiatives, both in the form of compliance measures as well as efficiencies, in order to provide continuously enhanced service and product offerings. We are committed to continue to do so."