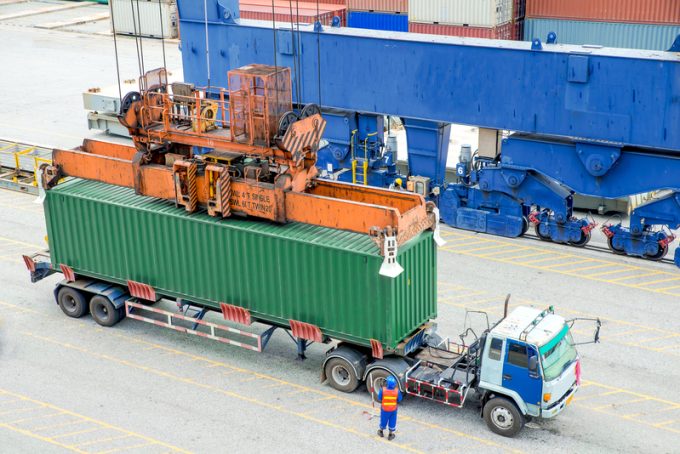 Shippers will no longer be faced with the choice of booking either a full container load (FCL) or a less-than-container load (LCL), under a new service developed by digital-first freight forwarder Flexport.
The San Francisco-headquartered forwarder yesterday unveiled its OceanMatch service, which is described as a "data-informed ocean freight consolidation offering that identifies available container space on compatible shipments and matches them to save Flexport shippers time and money".
Upon receiving shipment data at the point of quotation, the Flexport OceanMatch calculates the weight and dimension of the cargo and whether it can be co-loaded into a container with other Flexport shipments, thus saving shippers the cost of booking an FCL.
The company said this means shippers continue to receive the benefits of FCL shipments – faster transit times and less risk of delays – as well as the lower cost of LCL shipments.
It said shipments that qualify for OceanMatch could see freight rate savings of up to 35%.
Ram Siddarth, vice president of ocean consolidations at Flexport, added: "Shippers have always had to choose between shipping cadence and container utilisation. If you chose to purchase in smaller quantities, or if your factory couldn't produce enough inventory on time to fill up a container, you had no choice but to sacrifice container utilisation and ship a partly empty container, or risk disrupting your supply chain. OceanMatch lets Flexport customers optimise for both speed and efficiency, all powered by data."
A Flexport study into import data for FCL shipments into the US, derived from PIERS and ImportGenius statistics in 2018, "accounting for both volume and weight parameters, showed that containers on average were only 65% utilised".
However, in much cheaper LCL shipments, a single container will hold shipments from 10 or more individual shippers; with OceanMatch, the number of shippers will be limited to three.
Flexport founder and chief executive Ryan Petersen added: "The most important goal of Flexport's technology-first approach to freight is that we unlock new opportunities for our customers.
"That's why we are making meaningful investments in technology, infrastructure and expertise. The launch of OceanMatch is a key example of our Operating System for Global Trade coming to life.
"Where other freight forwarders see shipments as just a twenty- or forty-foot container, our data tells us this is a thousand pairs of shoes and that's a hundred mountain bikes. It's that insight that lets us do more for our clients' shipments and supply chain priorities," he said.