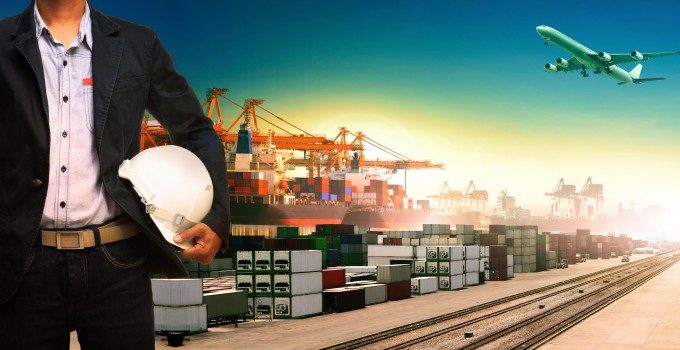 Credit rating agency Moody's has characterised container shipping's problem as a combination of "high cyclicality", exacerbated by "fierce competition between the main players" and "high reliance on short-term contracts". Together, these factors conspire to prevent the sector achieving any form of sustainable profitability.
These concerns were underlined on Friday, when OOCL– one of container shipping's most carefully run businesses – announced its third-quarter 2013 operational update, which stated that revenues across its four major tradelanes declined by 10% against Q3 2012.
Total carryings fell by just under 1%, with increases in intra-Asian and transatlantic volumes dragged back by declines in the transpacific and Asia-Europe segments. Volumes on Asia-Europe were down 14%, with revenue falling 22.4%.
Moody's analysis of the malaise in container shipping came as it announced an upgrade of CMA CGM's corporate debt rating from B3 to B2 (stable outlook} – although the French carrier remains in the "highly speculative" classification of the rating agency.
Indeed, CMA CGM shares the classification with Germany's Hapag-Lloyd, while rival agency Standard & Poor's also includes Chilean carrier CSAV in this sector.
Meanwhile, Israeli carrier Zim Lines' long-term debt rating is listed as a "substantial risk" by S&P. Even AP Moller-Maersk's highly profitable container shipping arm only secures a lower-medium grade risk rating from Moody's and S&P – Baa1 and BBB+, respectively.
In the second quarter this year, Maersk Line and CMA CGM were the only major carriers – of those that declare their results – to post a significant net profit, with the former recording a bottom line profit of $439m and CMA CGM chalking up a positive $268m.
Analyst Macquarie commented that the Danish carrier's Q2 result was "little short of spectacular", while CMA CGM's numbers were buoyed by the sale of 49% of its Terminal Link business to China Merchants for $528m and a $150m mandatory convertible bond subscription by the French government's Fonds Strategique d'Investissement.
Moody's acknowledged that the asset sale and investment in June – the final part of its restructuring – had strengthened CMA CGM's liquidity position. And it classified the Marseilles-headquartered company as "one of the most efficient" in the sector, because of its "successful attempts to improve its cost structure" and reduce its $5.7bn debt mountain.
But most of Maersk and CMA CGM's rivals that posted half-year losses will be staring down the barrel of a red-ink-stained year, as the inherent volatility referred to by Moody's again swung against carriers plying the world's major trade lanes in the third quarter of 2013.
The dire financial position of ocean carriers explains the 1 November $900-$1,000 rate hike on the key Asia-North Europe tradelane, underpinned by the cancelling of a number of westbound voyages.