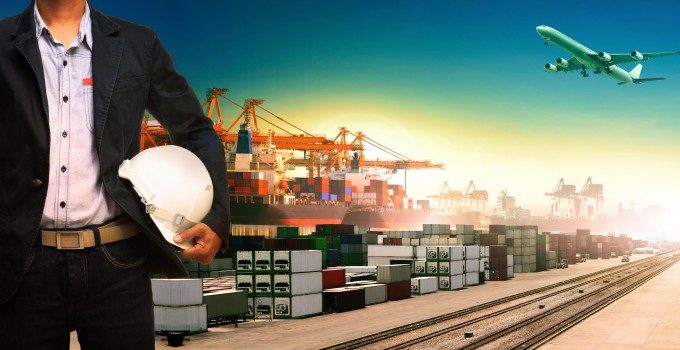 FedEx, in a bid to boost its position in Europe, plans to buy TNT in a €4.4bn deal.
After the European competition authorities rejected a similar, €5.2bn offer by UPS two years ago, this time both companies believe the deal will be allowed because FedEx has less presence in the European market.
In a statement, the pair said there was a "high level of deal certainty" and that they were "confident that anti-trust concerns, if any, can be addressed adequately in a timely fashion".
PostNL, TNT's biggest shareholder, agreed to sell its 14.7% stake and FedEx will pay €8 in cash for every TNT share, a 33% premium over TNT's closing price of €6 in Amsterdam on 2 April. UPS offered €9.50 a share. The transaction was unanimously recommended and supported by TNT Express' executive and supervisory boards.
Since the failed UPS bid, TNT has worked hard to restructure its business and invested in its road network in Europe.
The TNT Express hub in Liege will remain a significant operation, while the company's airline operations will be sold, as they must under European airline ownership rules. ASL Group was ready to take over the airline operations under the UPS deal, and it is expected to remain interested, despite its recent acquisition of Farnair. ASL was not immediately available for comment.
FedEx has said it would respect existing employment terms at TNT, and retain the brand for an "appropriate period". Both operators said they would work together to avoid "significant" redundancies.
Tex Gunning, chief executive of TNT Express, said: "This offer comes at a time of important transformations within TNT Express and we were fully geared to executing our standalone strategy. But while we did not solicit an acquisition, we truly believe that FedEx's proposal, both from a financial and a non-financial view, is good news for all stakeholders."
FedEx chief executive Fred Smith  said the deal "allows us to quickly broaden our portfolio of international transportation solutions to take advantage of market trends – especially the continuing growth of global e-commerce".
Under the terms of the deal, a competitor is allowed to make an offer for TNT within the next eight weeks. If that offer exceeds the existing bid by 8%, FedEx's deal will be terminated.
However, both companies seem confident the deal will go ahead – and be completed in the first half of next year.
The Loadstar will examine the deal tomorrow when more details are made available.