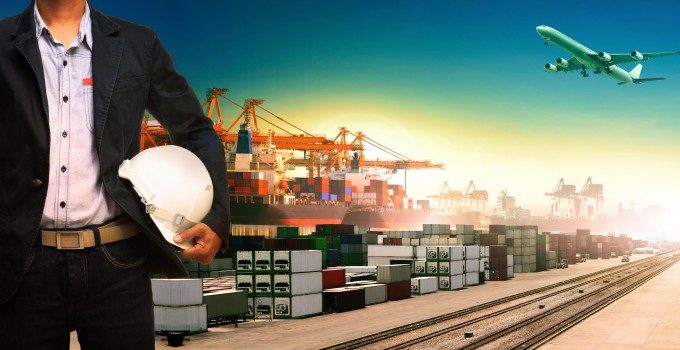 FedEx has backed out of renewing its US domestic contract with Amazon as the e-commerce giant makes increasing forays into logistics.  
The decision was announced on the company's website on Friday, when it also noted that existing contracts between Amazon and FedEx's other units would not be affected.  
"FedEx has made the strategic decision to not renew… as we focus on serving the broader e-commerce market," it said.  
It added: "Amazon is not [our] largest customer; the percentage of revenue attributable to Amazon represented less than 1.3% for the 12-month period end December 2018." 
Following the announcement, a spokesperson for Amazon told The Loadstar: "We respect FedEx's decision and thank them for their role serving Amazon customers over the years."
Over recent years, FedEx chairman Fred Smith has repeatedly claimed that the company did not perceive Amazon as a threat or a potential competitor to any of its divisions.  
He said: "We look at Amazon as a wonderful company in service, and they are good customers. We don't see them as a peer competitor… At this point in time for many reasons, we think it is doubtful that will be the case."  
This stance was reiterated by chief operating officer Raj Subramaniam during the earnings call for the company's most recent results in March.  
He said that, despite what the media and investors might think about Amazon's potential to disrupt the transportation industry, "we have been clear that this is not a threat to our business because Amazon represents less than 1.3% of our total revenue.
"This is substantially lower than what our largest competitor carries, and nor is Amazon a threat to our future growth."  
Head of Logistics Trends & Insights Cathy Morrow Roberson told The Loadstar there could be several reasons FedEx made the decision to walk away from renewing the FedEx Express contract.  
"It could be the fact that FedEx was willing to walk away from a customer that was pushing for lower rates," she said. "FedEx Express revenue per package has declined year on year, [during Q3] FedEx Express volumes grew, but revenue per package declined despite a general rate increase in January.  
"Certainly, not all of this is Amazon-related, it's simply the nature of the express business thanks to growing e-commerce demands – but it is telling."  
In 2014, Amazon ended its relationship with FedEx Ground's SmartPost service, moving to the US Post Office and UPS's SurePost. Ms Roberson said no official reason was given for that, but it was "likely similar" to the end of the FedEx Express agreement: namely, "FedEx refused to lower its rates". 
"Amazon is likely to shift this capacity to its own network, which Atlas and Air Transport Services Group oversees," she added.  
"Also, it is likely that UPS will pick up extra volumes, but like FedEx, UPS is suffering from declines in average revenue per package but increases in volumes."  
During Q3, UPS's average revenue per package for Next Day Air dipped 3.6% and Deferred fell 3%, despite average daily volume gains of 8.8% and 6.7%, respectively. 
FedEx noted that there was "significant demand and opportunity" in e-commerce, and expects it to grow from 50m to 100m packages a day in the US by 2026.  
"FedEx has already built out the network and capacity to serve thousands of retailers in the e-commerce space," it said. "We are excited about the future of e-commerce and our role as a leader in it." 
Amazon may have some tough choices to make, however, if it is to rely more on its own network. The company said last month, in response to the continued dispute between Atlas, which supplies about half of Amazon's US domestic aircraft, and its pilots:  "The continued inability of Atlas and their pilot union to resolve these negotiations could result in a change to the allocation of our current and future aircraft. We have an obligation to deliver to our customers, and so do they," the spokesperson told Business Insider.