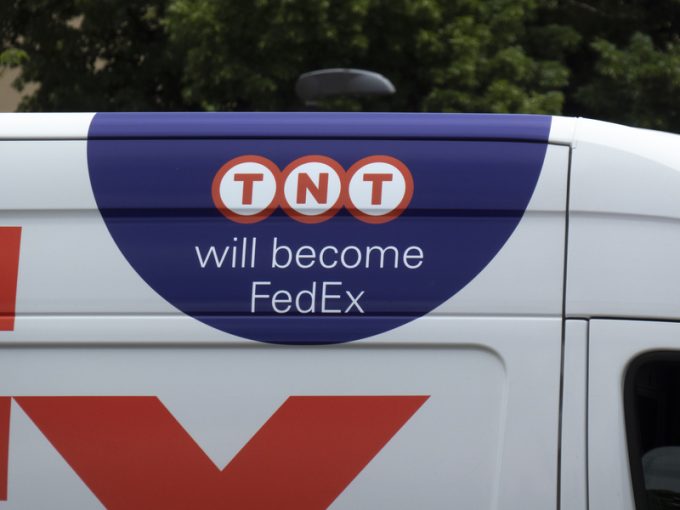 FedEx and TNT workers, thousands of whom across Europe face redundancy, say the merged express company failed to communicate plans and timelines for job cuts, creating a "stressful" situation.
But FedEx told The Loadstar the job cuts could take 18 months to implement, and that the company was "committed to an open dialogue" during the period.
FedEx aims to cut between 5,500 and 6,300 jobs in Europe as it integrates TNT, but workers say demand is at record levels. And they have also questioned FedEx's recent pledge to invest $2bn to reach zero-net emissions and $100m into climate research at the US's Yale University.
"We have to ask why FedEx is continuing to slash the workforce, driving its ability to pay for these initiatives," said Livia Spera, European Transport Workers' Federation (ETF) general secretary. 
The ETF also claims FedEx has failed to engage with its workforce and consult on the job cuts.
"Conversations with the company are underway in several countries, and workers are reporting that, despite their active participation, it has been extremely challenging to get clear information from the company," the union told The Loadstar.
"The company representatives often join meetings with workers' representatives without full details of the company's plans, timelines and clear next steps. Their behaviour is making an already incredibly stressful situation even more stressful for workers and their families.
"There is also a European Works Council in FedEx. The company continues to side-step [its] responsibility in this respect, as it has not carried out a proper consultation at the European level.
"It should have done this well before any of the national conversations started. This can only be seen as another example of the company position to withhold information from workers and their representatives."
FedEx, however, claims it has abided by all regulations.
"After our initial engagement with the European Works Councils about our intentions, we openly communicated these proposals to our entire workforce and started the consultation process with our local social partners," said a spokesperson.
"In line with the agreements with our European Works Councils, the European process and local consultation processes always run in parallel, as they do in this instance; fully complying with all applicable laws and regulations."
FedEx, which noted the job cuts across operational teams and back-office functions were "regrettable", said it would discuss with its workforce the full range of measures available across Europe.
"These differ by country and may include voluntary redundancy, reassignment to other roles and priority access to open positions."
But, it added: "Exact figures will only be known at the conclusion of the consultation processes in each country, which could take up to 18 months."
More than 6,000 people have signed a petition, calling for a stop to the job cuts. One TNT worker in Italy said the day comprised "rapid-fire calls and emails, constant overtime requests, work on Saturdays. It seems crazy that these redundancies are announced now".
One FedEx worker noted: "It is appalling and disgraceful how FedEx has treated us at a time when unemployment is so high. In the last year, their stocks have risen along with massive profits."
"They're pushing both old and young colleagues out in times of a global pandemic, of which FedEx Group is one of the winners in terms of business", added a TNT worker in Germany.
The ETF asked: "With FedEx continuing to only disclose partial information and clearly impede the process, how can any meaningful and good faith negotiations take place with workers representatives surrounding a potential reduction in the size of the workforce until the company owns up to its responsibilities to these workers?"
The FedEx spokesperson responded: "Clearly, changes like this are never easy because they impact our people. We have been, and continue to be, committed to an open dialogue, working closely in a transparent, collaborative way with our social partners and in full compliance with local consultation processes and requirements to ensure we reach the right outcome for affected team members and for the sustainable future of our business.
"We are fully committed to taking care of our people responsibly and with the utmost respect."