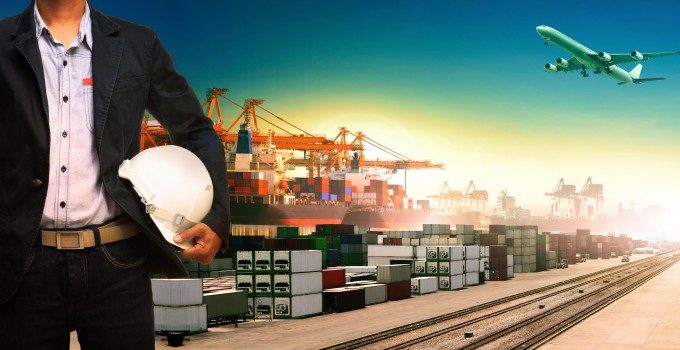 Minimum contract freight rates recommended by the 15-carrier Transpacific Stabilization Agreement (TSA) are under threat from depressed spot rates on the route, despite estimates of double-digit growth and an 8% year-on-year increase in April
The TSA decided last October to recommend minimum rates, for annual contracts between Asia and US ports that run from 1 May, instead of the organisation's normal practice of recommending increases.
The minimum $2,000 per 40ft from Asia to US west coast, and $3,650 level for Asia to US east coast shipments, was an attempt by the TSA to 'draw a line in the sand' ahead of the new contract discussions, thereby setting boundaries for those negotiations.
Carriers have in the past tried to dismiss spot rates as being unconnected to contract rates, but the influence has become much greater in recent years as bigger ships have needed to be filled and shippers have used the indices as bargaining tools.
Spot rates for containers moving between Asia and the US west coast climbed last week following a $600 per 40ft general rate increase (GRI) recommended by the TSA effective 9 April. However, the $297 increase actually recorded by the Shanghai Containerized Freight Index (SCFI), taking the spot rate to $1,932 per 40ft may not be sufficient to ensure that the TSA's aspiration of a minimum level for contracts hits the $2,000 threshold.
In meantime, US west coast ports appear to have made good progress in clearing the backlog of cargo caught in the midst of congestion caused by months of inertia and industrial unrest over new a labour contract.
Although the new five-year contract agreed between the employer body, the Pacific Maritime Association, and the International Longshore and Warehouse Union (ILWU) still awaits ballot ratification when votes are counted on 22 May. There is little to suggest that this is more than a formality and industrial peace should continue, so contract discussions should take place against relatively uninterrupted service levels.
Meanwhile, east coast ports were the big beneficiaries of the Pacific coast disruption and spot rates spiked to well over $4,000 per 40ft as importers sought reliable congestion-free gateways for cargo from Asia.
Despite a subsequent weakening of Asia-US east coast spot rates – at one point they pipped the $5,000 per 40 ft mark – since the labour contract agreement on the west coast, freight rates still remain above $4,000 suggesting that the TSA's aspirations here will be somewhat easier to fulfill.
The latest monthly Global Port Tracker report, released last week by the National Retail Federation and Hackett Associates, estimates March volumes across major US west and east coast ports are up by 13.5%, compared with the same month of 2014, to 1.48m teu as the backlog of cargo continued to be cleared.
Thereafter the authors expect year-on-year growth of 8% for April, 5.6% for May with June levelling out at 4.3% growth.