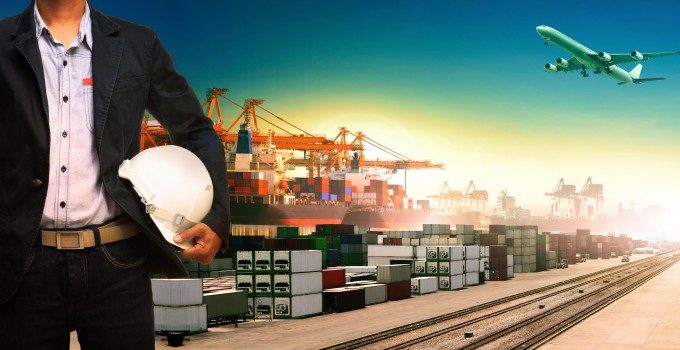 Stagnant cargo growth in Europe and the lack of a level playing field is forcing express airline operators to eye opportunities elsewhere.
ASL, the group which includes Air Contractors, Europe Airpost – and now Farnair – is looking to expand in India and Thailand through this recent acquisition.
ASL announced last month that it was acquiring Farnair, which comprises a Swiss airline, a Hungarian carrier, Quikjet India and a 45% share in Thailand's K-Mile. The group has been feeling acquisitive since it lost out on the deal to buy TNT's airline subsidiaries in the event of TNT's merger with UPS, which was halted by the European Commission.
"We have been looking ever since for new opportunities," said Hugh Flynn, CEO. "We haven't seen growth in Europe – so instead of whining and complaining, we have had to do something else instead.
"Farnair makes sense; it has platforms in India and Thailand, synergies with our fleets and lots of similarities with our business. We looked at merging, but Farnair's shareholder wanted an acquisition. Farnair is a slick, world-class performer – it performs like a Swiss watch."
While ASL has "been edged" into passenger operations to sustain its growth, its larger cargo business flies exclusively for the integrators and post offices. But its growth in Europe has been hampered by the EU's relaxation of traffic rights which allows the US operators, UPS and FedEx, fifth freedom rights within much of the EU – generosity not extended by the US to EU carriers.
"The EU's weak backbone lets them all fly here under relaxed arrangements," said Mr Flynn.
"The integrators operate bigger aircraft, such as 757s and 767s, in the EU, and we are unable to grow into that market. If we want bigger planes, we have to go into the passenger business."
Farnair had moved into the Indian market in 2012 with an investment in Quikjet, an airline that had yet to take to the skies. It increased its investment last year and based an ATR-72 there, hoping for a contract with one of the express carriers. It didn't quite materialise, and Farnair removed the aircraft.
"It has been a slow start because things haven't quite come to bear in the integrators' networks," explained Mr Flynn. "Deccan360 didn't survive, but we see opportunities. BlueDart, which flies for DHL in India, is doing a great job.
"India is a massive economic hothouse and we see a great opportunity to develop there. For us to set up there by ourselves, though, would take two or three years. It would have been very difficult. But Farnair has already established itself."
Mr Flynn added he thought Quikjet would be fully operational in the next 12 to 18 months, with a contract with one of the integrators.
"The integrators need to work out what they want to do. India took a bit of a dip, but it has picked up since the election. I can't tell you what exactly, but we see big opportunities there."
K-Mile, which last week began operating a 737-400 for DHL, is looking at expanding its fleet, having given ASL a platform in South-east Asia.
"We will have three aircraft there in a year's time," said Mr Flynn. "Probably two 737s and an ATR."
ASL already flies in Asia for Air HongKong, the joint venture between Cathay and DHL Express.
The new business, which takes ASL to seven airlines, will be realigned to ensure all possible synergies are found, and each airline contributes what it is best at.
"This is giving us the chance to look at our group, bring Farnair in and transform the business. We've got targets set, and we know what we want to achieve in terms of commonalities. It's about efficiencies in serving clients."
Farnair has also given ASL the full set of integrator contracts, bringing UPS into the group for the first time.
Mr Flynn said that although ASL was no longer eyeing acquisition targets, he expected more consolidation in a sector that this year saw Air Transport Services Group take a 25% stake in West Atlantic.
"Everyone in this sector has survived, and that's good," said Mr Flynn. "I still think there is an inevitability of consolidation – there can't be too many independent providers. Some are still really struggling."