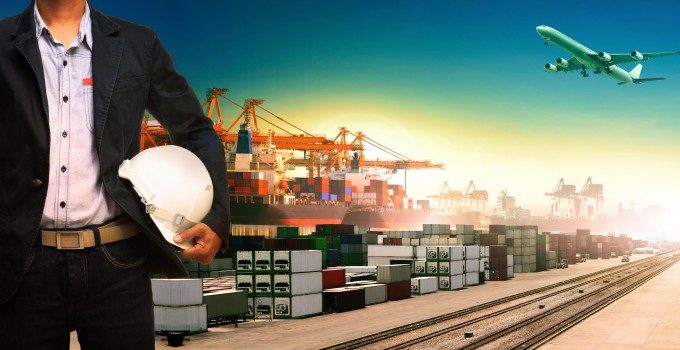 US freight forwarder Expeditors said it remained uninterested in the current wave of merger and acquisition activity across the logistics service industry.
With XPO Logistics digesting a series of high-profile purchases, including Con-way and Norbert Dentressangle (which cost it a combined $6.5bn),  DSV bidding $1.35bn for UTi Worldwide and Geodis completing the $800m acquisition of OHL, Expeditors told investors it remained committed to purely growing organically.
"We remain focused on the organic growth of our people, systems and business. This is not the first time that we have made a decision to stay with our organic growth model," chief executive Jeffrey Musser wrote in a stock market filing responding to a series of investor questions in the aftermath of its recent quarterly results.
"The reason we have made this choice is that it allows us to remain focused on our customers, service providers and employees, and by doing so we are able to provide the best value and results for our shareholders," he added.
This strategy was identified in Transport Intelligence's (TI) Global Freight Forwarding 2015 report, which considered it both a strength and possible weakness.
"Expeditors has a strategy of growing by organic means, thus minimising risks associated with acquisition activity," TI said. However, the report adds: "The commitment to growth through organic means could result in Expeditors missing potential first-mover advantage when opportunities present themselves – the company may lack agility."
However, TI also recognised that, with a 2015 EBIT margin of 9%, the Washington-headquartered company continues to be one of the most profitable forwarders in the business.
According to TI's rankings, Expeditors is the fourth-largest freight forwarder in the world, in terms of revenues, with $4.95bn, but ranks fifth behind the traditional big four of Kuehne + Nagel, DHL, DB Schenker and Panalpina, in terms of both air and sea freight volumes, suggesting Expeditors was achieving higher rates from shippers.
Last year it booked 2.1m tonnes of air freight and 708,500 teu, giving it a 3.2% and 3.4% market share in air and ocean freight respectively.
And despite the slowdown hitting the industry this year, it recently reported its highest gross yields since the first half of 2009 and a net operating margin that was above its target of 30%.
It said it achieved higher yields of the basis of negotiating lower rates from carriers, as overall spot freight rates declined on the back of soft volumes.
"Both air and ocean volume growth slowed during the 2015 third quarter, and overall average sell rates were lower as a result of softer market conditions. Nevertheless, our pricing strategies, combined with favourable spot market buying opportunities, led to improved yields. This change was more significant in buy rates than in sell rates."
And it added that, despite a long-term view that operating margins over 25% are difficult to maintain, its focus on driving further cost efficiencies through better technology and a policy of staff retention – during 2009 and 2010 it adopted a "no lay-off" policy – proved it remained "focused on incremental continuous improvement".
However, comments made to investors also implied Expeditors recognised its pricing would likely come under pressure in the near future, as major trade routes continued to grapple with structural overcapacity and aggressive pricing competition.
"In the short-term, we believe our customers and service providers will, as they always do, adjust to current market conditions based on their strategies and financial performance. While we believe that our customers do focus on price, we also believe they are focused on service, and when customers focus on service, we tend to do very well.
"This quickly gets us back to the things we can control: exceptional customer service and focus on executing our strategic initiatives.
"Over the long term, we believe that the relentless pursuit of these programmes will drive value for our customers, employees and shareholders," the company said.