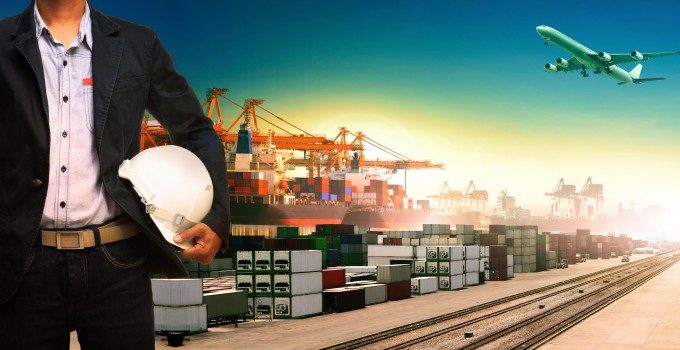 CEO Frank Appel took the opportunity of DP DHL's annual meeting today to have a pop at Donald Trump, his trade wars and his wall.
"The future is global," said Mr Appel. "Anything else is a misconception.
"People have the right to participate and to enjoy prosperity. If you build new barriers, you will not be successful in the long term. Walls are not the solution."
The speech noted many of DHL's achievements, while skirting around past failures. Mr Appel acknowledged that the German behemoth was playing catch-up in IT, for example, but did not mention the disastrous 2015 NFE implementation.
Instead, he said: "With a new IT system, we are closing the gap with the best in the market."
He also noted that DHL Global Forwarding had a way to go to recover its market position, and name-checked board member Tim Scharwath as its saviour: "In him, we have gained a real industry insider. He has already paved the way for a return to our former strength."
Mr Appel added that DHL Supply Chain had won new business worth €1.5bn in 2017 – a record, he said.
Of course, one of the new contracts was for KFC in the UK, with infamously bad consequences: was it new business, at the expense of good business? As a union leader said at the time: "DHL are scratching around for any work they can get, and undercut [Bidvest]… it's an absolute cock-up".
DHL shareholders, however, are likely to be pretty satisfied. The dividend for 2017 is to be €1.15 per share, "the highest we have paid since the IPO in 2000".
Not only does DHL have enough cash for that, but, added Mr Appel: "We are a strong company that strikes a good balance. We have the financial power to expand into new markets."
He outlined some of this expansion: the €520m investment in Hong Kong – its single biggest expansion in Asia; its €140m new hub in Brussels Airport; and next year, DP-DHL is "aiming to achieve an operating result of €4.15bn in 2018" – about 11% higher than 2017.
Mr Appel ended where he had begun, with a pointed swipe at politicians.
"We want to make tomorrow better than today. To achieve this, we need to grow together even more. Protectionism is the wrong path, no matter where it is or what form it takes."
You can read the whole speech here, and find other investor news here.