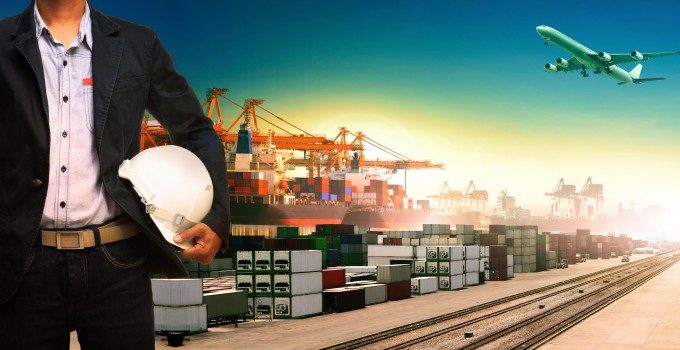 Deutsche Post-DHL this morning revealed that it is to write off €345m of costs and abandon the ill-fated New Forwarding Environment (NFE) IT system it has been developing.
The company has warned investors it would likely see reduced profits this year as a result of increasingly intractable implementation issues with NFE at its DHL Global Forwarding division, and in August announced it was "halting" the roll-out of the system at DGF's global units.
However, it added then that scrapping the project was unlikely – a position it has reversed with today's announcement.
"Given the decreased likelihood that DHL Global Forwarding will be able to realise benefits from the New Forwarding Environment system in its current state, the group will recognise, in the result of the first nine months of 2015, one-off effects of a total of €345m," it said in a statement today.
The total cost of the failed project is a €308m write-down of "assets capitalised in relation to NFE", and another €37m of expected expenses for the "roll back" of NFE in the countries where it has been piloted.
The €750m project was the brainchild of previous DGF chief executive Roger Crook, who resigned in April after mounting costs were blamed for the division's terrible 2014 financial results. It reported a 0.9% increase in revenue to €14.9bn, while operating profit declined 38.7% to €293m.
Transport Intelligence's 2015 global freight forwarding report commented: "The struggle with NFE implies that DHL is not capable of leveraging its size as effectively as it could meaning valuable efficiencies may be currently unexploited." And it predicted that its competitors would seek to take advantage of this.
"The difficulties experienced with the uptake of NFE suggest that DHL is temporarily at risk of being left exposed by rivals with more effective internal IT systems."
That was eerily prescient, and DHL today admitted that it would look to dedicated software providers among other solutions to upgrade its creaking IT architecture.
"The group recognised the need to weigh potential alternatives and will implement a step-by-step replacement and upgrade of its IT set-up, " saisd the group. "This could rely on a flexible IT architecture, potentially enhancing and converging existing systems and also incorporating advanced 'off-the-shelf' solutions that have been commercially proven within the freight forwarding sector."
The group also revealed today it would write off another €200m of expenses incurred in its "reassessment of legal and regulatory aspects" of its reform of its postal delivery workforce, but group chief executive Frank Appel said it needed to accept these costs now to ensure future profitability.
"As part of our transition from Strategy 2015 to Strategy 2020, we accept these short-term effects on our results in order to deliver long-term targets. We are taking these measures to underpin our earnings guidance for 2016 and 2020," he said.
He added: "As we have said previously, 2015 is a year of transition. Accordingly, we are taking all the measures we can to ensure that our business divisions are optimally positioned for success in the coming years. Our objective for a renewal of our forwarding business remains valid. We are now undertaking further measures to make this renewal business-centric."
DP-DHL now expects its 2015 earnings before interest and tax (EBIT) "to be a minimum of" €2.4bn.