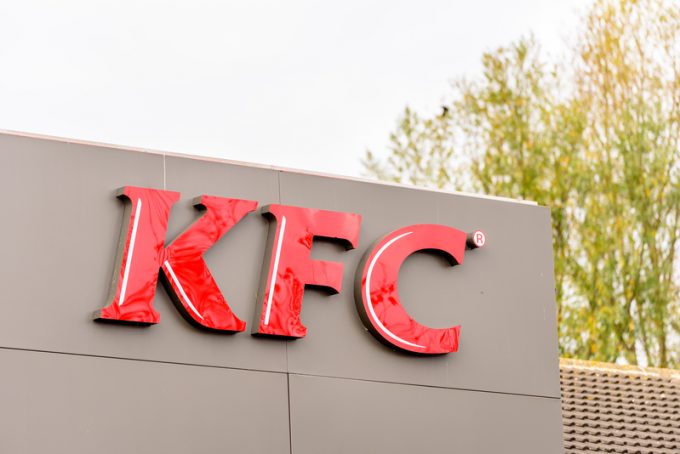 The GMB has slammed KFC for what it described as a "penny-pinching" decision to award DHL its distribution contract, with the union claiming it had warned the 3PL would not be up to the job.
Nearly two thirds of KFC branches in the UK were forced to close yesterday after delivery problems led to a mass chicken shortage.
This morning, the company's website suggested the problem had intensified, resulting in further closures, with more than 80% of its stores now closed – GMB claims 750 of 900 stores are closed.
National officer of the union Mick Rix said the closures were the result of KFC's "bird-brained" decision to award the distribution contract to DHL rather than renew its deal with Bidvest.
"We tried to warn KFC this decision would have consequences – well now the chickens are coming home to roost," said Mr Rix.
"Bidvest are specialists – a food distribution firm with years of experience; DHL are scratching around for any work they can get and undercut them."
The food vendor announced that it had appointed DHL Supply Chain to run its warehousing and distribution services last October.
This partnership became active as of last Tuesday, with problems immediately arising after its restaurants in Huddersfield were forced to close due to running out of chicken.
"Three weeks ago KFC knew they had made a terrible mistake, but by then it was too late," said Mr Rix.
"It's an absolute cock up; KFC are left with hundreds of restaurants closed while DHL try and run the whole operation out of one distribution centre – where conditions are an utter shambles."
Mr Rix said union members employed by Bidvest had lost jobs because the decision to award DHL the contract had forced Bidvest to close one its depots and lay off some 250 workers.
As this story went to print, DHL had yet to respond to questions from The Loadstar, however, it was reported in other media as having issued an apology.
"KFC's bird-brained decision has caused untold misery to customers, to Bidvest workers and restaurant staff who are not being paid," said Mr Rix.
"Now they've been left with egg on their face."
For its part, the food vendor said in a Tweet the closures were the result of "teething problems" with its new delivery partner.