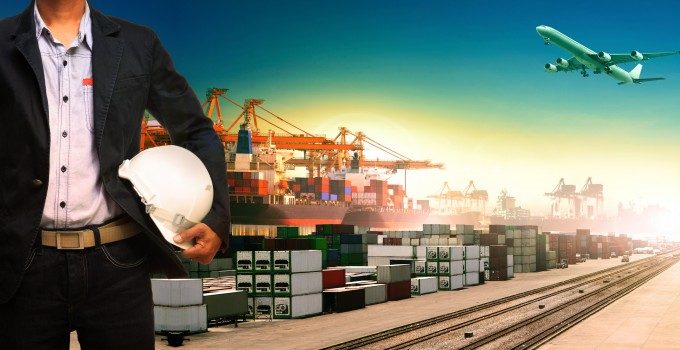 One of the most high-profile executives to quit liner shipping last year, Maersk's former chief operating officer Lucas Vos, has crossed the tracks from carrier to shipper, taking over as general manager of Dutch flower shipper FloraHolland.
His resignation from Maersk Line last year sent shockwaves through carrier circles. Although one of the last remaining senior managers from former Anglo-Dutch container carrier P&O Nedlloyd, which was acquired by Maersk in 2005, he had been in his position a relatively short time and was widely seen as one of the chief architects and proponents of the Daily Maersk service.
His departure led many to question the carrier's commitment to the Daily Maersk – given its money-back, on-time delivery guarantee – and the fact that the carrier was attempting to reduce the number of ships in its fleet.
However, in a YouTube video posted as a message to employees last year, Mr Vos repeatedly stressed that it had been a personal decision based on a desire to return to his native Netherlands, while the timing of his departure appears to have been complicated by his employment status with Danish authorities.
"I have often said that I wanted to go back to the Netherlands," he says at one point in the video, adding with an ironic smile that he also wants to become prime minister of the country, "However, I will never get that chance if I stay in Copenhagen."
One irony is that FloraHolland, which has traditionally been an air freight shipper, has also been at the forefront of switching to sea freight for transporting cut flowers from areas such as Kenya. Although there have been several pilot projects, a large-scale shift has yet to be made, although the cost-savings are clear.
Nonetheless, he has joined FloraHolland at a crucial time for the co-operative of Dutch flower producers and sellers, which came under intense economic pressure during the Eurozone crisis, and of which he recently acknowledged: "Neither the members nor the company knows exactly which direction to go in. There is a communal feeling that change is necessary, but what it should look like is unclear.
"That seems a perfect role for me," he said.
The feeling is likely to be underscored by the fact that FloraHolland finds itself in a negotiating deadlock with its major unions, the FNV and CNV, which have refused to accept a new redundancy plan proposed by the senior management, with growing signs of industrial action.
FloraHolland finance director Rens Buchwaldt said: "We have made several attempts to come to an agreement. FloraHolland is very disappointed that the unions are waving aside the offers being held out to them, threatening action which is irresponsible for employees, the company and the sector.
"I am acutely aware that organisational changes can have severe personal consequences for employees. We make these choices to keep FloraHolland healthy in the future for our employees and for our growers and dealers."