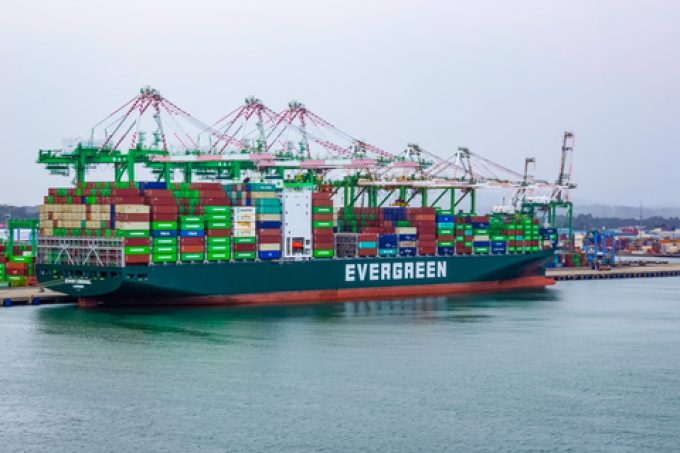 Taiwanese carrier Evergreen has joined the ranks of container lines offering an online booking platform.
GreenX provides shippers and forwarders "instant" quotes, allowing them to book space "with prioritised equipment within minutes", the carrier announced yesterday.
The platform was launched in January and has received 2,000 sign ups so far.
Evergreen claimed offering spot rates and giving customers the flexibility to make direct bookings would mean "breaking the traditional rules of contract negotiation", which is normally carried out in advance with volume commitments.
GreenX is "a white-labelled solution" from BlueX Trade, a neutral "open freight marketplace" supplier.
Sean O'Malley, BlueX Trade's chief executive said: "Evergreen's deployment of GreenX is a game-changing industry moment. It's the first carrier deployment of a neutral, digital platform for bookings and trade services."
GreenX will also offer trade services, such as freight financing, insurance, customs brokerage, trucking and warehousing –"everything [customers] need to move a shipment will be integrated into this logistics ecosystem", said Evergreen.
The carrier claimed it aimed to deliver an "integrated container logistics solution" – a phrase consistently touted by Maersk to describe its own ambitions to provide more supply chain services traditionally provided by freight forwarders.
Maersk, alongside Hapag-Lloyd – which has so far shunned the idea of logistics integration – are the two front-runners in terms of online container bookings. According to Lars Jensen, chief executive of SeaIntelligence, 24% of Maersk's spot bookings are made through its digital platform, Maersk Spot.
"As Maersk approximately has 50% of its business on spot and 50% on contract, this indicates an uptake of 12% of its total business has moved online. This is up from 12% of spot bookings a quarter ago – a doubling of the run-rate," Mr Jensen said.
He noted that Hapag-Lloyd's Quick Quotes this month is at 11% of total weekly volume, and for 2019 volumes, the carrier recorded 987,000 teu through Quick Quotes, equal to 8.2% of its total volume, up from 278,000 teu in 2018.
Mr Jensen said: "Hence, we are at a point where the weekly run-rate on actual online bookings out of the total business is essentially the same for Maersk and Hapag Lloyd.
"This development once again highlights the pressure on all carriers and forwarders alike to ramp up own capabilities in this arena. It is becoming very simple: either ramp up your own offerings, or you risk losing access to a significant amount of the cargo."