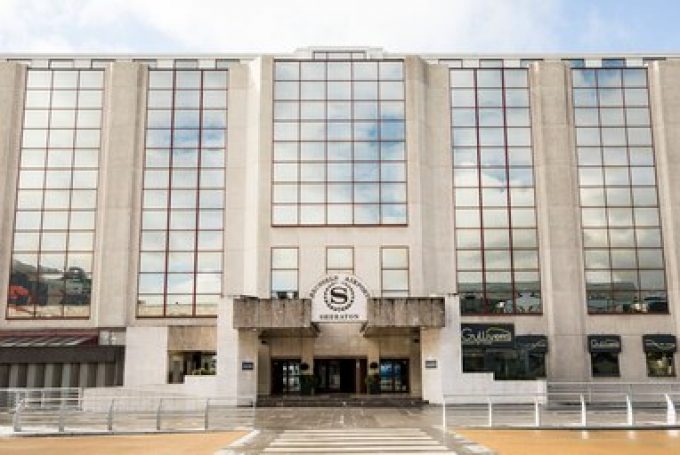 The 3PL & Supply Chain Summit: Europe is coming to Brussels (14-16 Oct, 2019). The Summit is the leading gathering for Europe's senior supply chain and logistics pioneers to come together and strategise how to push supply chain intelligence to the limit. 
Customer centricity is dominating more than ever before! The entire ecosystem including retailers, manufacturers, logistics and technology providers are actively partnering to accelerate strategies that improve Agility, Visibility, Responsiveness and Growth.  
The 3PL and Supply Chain Summit is where these conversations start, develop and flourish. 
Download the free 2019 Summit brochure here for all the latest information 
Europe's leading supply chain and logistics pioneers already confirmed to speak include:  
Vikram Agarwal, CSCO, 

Avon

 

Pierre Mille

,

 Director Plan & Deliver, 

Royal 

FrieslandCampin

 

Henk Folmer, Senior Vice President, Global Customer Solutions, 

Prologis

 
Jeroen 

Eijsink

, President of Europe, 

C.H. Robinson

 

Thomas Kauffman, VP Supply Chain and Automation Division, 

Infineon

 

Martin Ring, COO, 

Damco

 

Gzim

 

Oc

a

k

o

glu

, Deputy Head of Maritime Transport and Logistics Unit, 

EU Commission

 

Wilbert Tholhuijsen, CCO Road, 

DSV Global Transport & Logistics

 
Christophe 

Suizdak

, Global Operations Excellence Manager, 

GE Healthcare

 

Guido Jacobs, Head of Replenishment & Inventory, 

Zooplus

 
Download the free 2019 Summit brochure now 
The Summit will explore the most pressing issues facing logistics and supply chain executives such as Brexit uncertainty, capacity restraints, digital transformation and labour shortages across multiple job functions, such as drivers, warehouse, data scientist and customs experts. The discussion will be structured within 4 key themes for success that will allow the audience to understand how to steer their organisation away from challenges and towards opportunities. 
Summit Success Themes 
Boost AGILITY:

Develop a nimble digital framework, diverse delivery strategies and flexible network design to create a dynamic supply chain which nurtures innovation

 

Achieve VISIBILITY:

Increase sensory data points and real time track & trace to enhance customer touchpoints and control tower visibility 

 

RESPOND effectively:

Nurture a data driven culture, embedded with granular analytics to empower real-time and customer centric decisions that adapt to market fluctuations

 

Maximize

GROWTH:

 Overcome capacity crunches, evolve your workforce and balance P&Ls with sustainability and customer at the core. Beat the competition

 
Make sure you join the most influential logistics and supply chain community in Brussels this October at the 3PL & Supply Chain Summit: Europe. To learn more about the summit, to secure passes or to be involved as a speaker, please contact the Project Director, Paddy Le Count at [email protected] 
About eft: eft Supply Chain and Logistics Business Intelligence is the global leader in business intelligence and C-level networking for the transport, logistics and supply chain industry. We specialize in connecting senior industry executives with their industry peers, and with the crucial information they need to excel in their work. Through constant direct engagement with industry leaders, we ensure our products and events are directly tailored to meet the industry's needs. With our unique industry position, we're able to leverage our global executive and expert contacts to produce unique high-level research, events, analysis and intelligence for the industry. To learn more visit: https://www.eft.com/