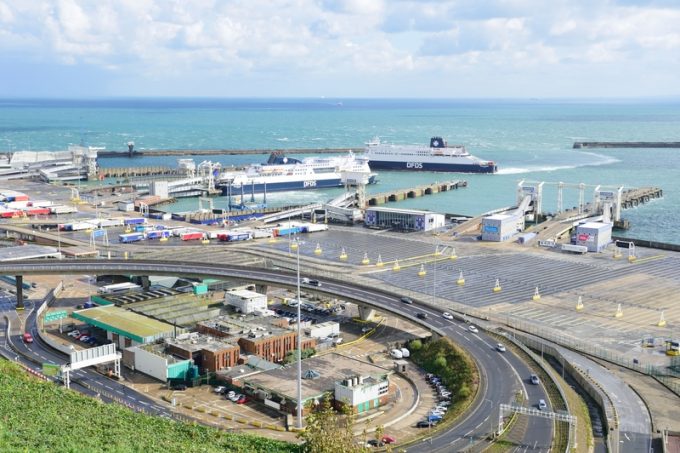 The impact of Brexit on the European road freight market has been immediate, according to new data from Transporeon's Transport Market Monitor (TMM).
Today's TMM, recording pricing and capacity levels for December, shows a Europe-wide decline in capacity of some 16.4% on November and 16% year on year.
This was led by huge capacity decreases on routes to and from the UK, which has subsequently pushed up road freight rates on the trades.
The key France-UK route, a bellwether for the effects of Brexit, saw road transport capacity last month reach a two-year-low, declining 39.4% on November and 22.1% year on year.
In response, price levels soared 34.8% month on month and 51% year on year.
A similar trend was seen on the Germany-UK route, where capacity decreased 29.7% between November and December, another two-year-low, while prices rose  41.2%, representing a two-year high.
"We predicted rising prices and falling transport capacity at the end of 2020, and our data has confirmed such a development," said Oliver Kahrs, MD of Tim Consult, a Transporeon subsidiary.
"While this may be normal for the end-of-the-year season, it cannot entirely be explained by the Christmas period. Transport capacity levels have dropped extraordinarily between the European continent and the UK, while prices on this corridor are soaring. Brexit is obviously having an impact.
"In the first quarter of 2021, we expect, however, an overall recovery of transport capacities across Europe," he added.
Transporeon added that continental Europe-wide capacity declines were seen across the major verticals during the same period – road freight capacity serving the automotive industry dropped by 17.9% month on month, while prices were up 1.8%; the chemicals and life sciences sector saw capacity fall 14.6% month on month while prices jumped 13.5%; and the steel industry saw capacity reduce by 22.5% between November and December, with prices growing 8.7%.