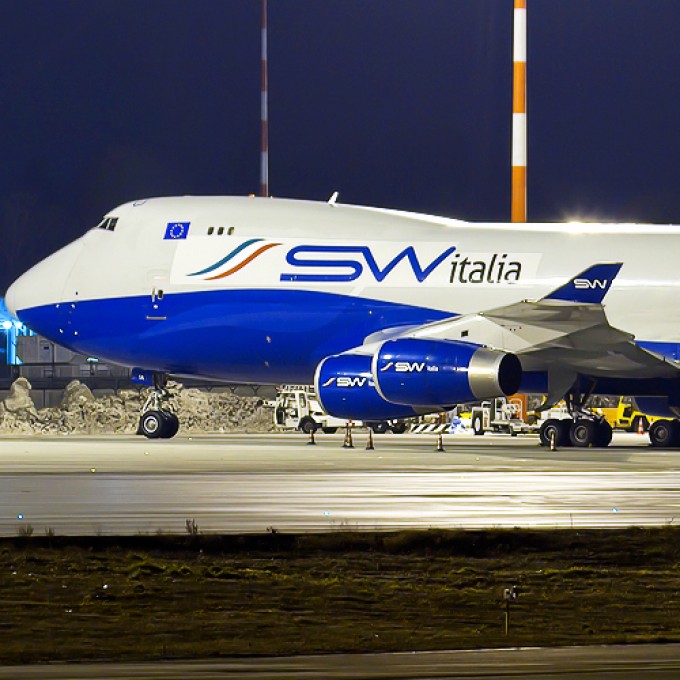 European all-cargo airlines Cargologicair and SW Italia have both filed applications to launch routes to the US.
SW Italia, the Malpensa-based carrier 45% owned by Azerbaijan's Silk Way Airlines, notes in a regulatory filing that it wishes to operate air cargo services to Chicago, "as soon as the department permits".
It also said it hoped to get another aircraft, to join its 747-400F, and may expand its US network in the future.
The carrier's website states that it already offers scheduled services to the US, but in its filing to the Department of Transport, it said existing services were between Milan and Baku, Seoul, Hanoi and Vienna.
SW Italia is also "seeking to expand its scheduled and charter operations to points in South America, Canada and the United States", it said.
Cargolux Italia, a rival Milan-based cargo carrier, already operates (according to its website) to Chicago, as well as Dallas, New York and Los Angeles.
Cargologicair, the new UK-based all cargo airline, filed its application for a foreign carrier permit in the US last week. It did not state which routes it intends to operate, but sister AirBridgeCargo already operates routes between Europe and Chicago, Atlanta, Dallas and Los Angeles.
Cargologicair is currently flying between Stansted, Frankfurt and points in Africa, including Libreville and Johannesburg.
Support for, or opposition to, the permits must be filed by April 13 for SW Italia and April 18 for Cargologicair.
If both carriers receive permission, there could be a substantial capacity increase over the Atlantic, something which KF Aerospace last month cited as one of the reasons it closed its Toronto-Brussels service.
"We came to the conclusion that there is too much belly freight capacity in the market, at least for the North Atlantic route we were flying, and there isn't space for an all-cargo carrier," it said.