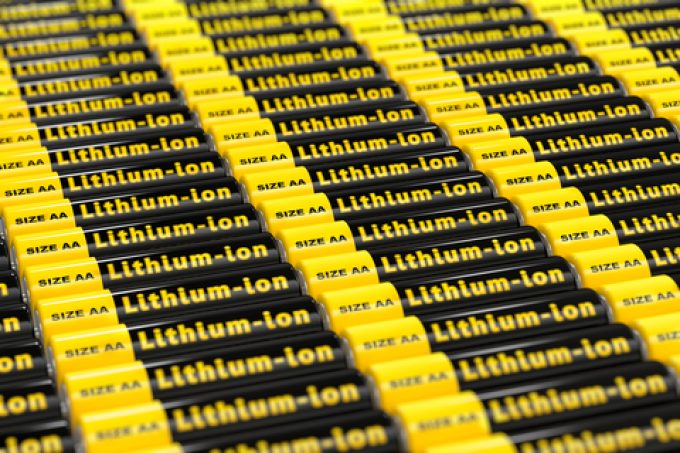 Europe is well-positioned to nearshore its entire battery production  by 2027, ending reliance on China and the US, Transport & Environment (T&E) has argued.
The group, which claims to be "Europe's leading clean transport campaign group", is anticipating divestment from China, which last year produced 77% of all batteries.
T&E is calling for the EU to "answer" the US Inflation Reduction Act, which it says would tempt battery producers away from Europe with subsidies and tax breaks, causing it to miss out on significant market share.
As well as building cars, a future for the emerging market for battery-electric trucks is hanging in the balance, with China's BYD in one corner, European heavy-hitters Daimler and Volvo in another and Tesla in the US also in the running.
According to Bloomberg estimates, the US and Europe will need to invest $87bn and $102bn, respectively, by 2030 if they want to establish manufacturing bases to rival those of China. 
"The EU's phase-out of combustion engines in 2035 has already spurred much investment… today half of the lithium-ion battery cells used [for electric vehicles and energy storage systems] in the EU are already made there," said Julia Poliscanova, senior director for vehicles and e-mobility at T&E. "But the Inflation Reduction Act has changed the rules of the game, and Europe needs to put more money on the table or risk losing planned battery factories and jobs to America."
T&E's proposal is a European sovereignty fund to support domestic battery production, which would be accompanied by a streamlining of EU rules on state aid.
Portugal, Finland, Serbia, Czech Republic, France and Germany are rich in lithium deposits. T&E calculates that European refiners could provide enough lithium to cover 50% of Europe's needs by 2030.
Ms Poliscanova said: "A European Sovereignty Fund would support a truly European industrial strategy and not just countries with deep pockets. But spending rules need to be streamlined so that building a battery plant does not take the same amount of time as a coal plant."
A side-effect of domestic European production would be to reduce the number of long-haul transport moves powered by lithium-ion batteries. These have proved risky when carried on ships in large numbers, something insurers have found impossible to ignore.
"Batteries are not only a potential cause of fire, if damaged, overcharged or subjected to high temperatures. They can also aggravate other causes of fire at sea and are difficult to extinguish as they have the potential to reignite days or even weeks later," said Capt Rahul Khanna, global head of marine risk consulting at Allianz Global Corporate & Specialty, last year.
The Loadstar yesterday reported on one such lithium battery fire, which levelled a Bolloré Logistics Group warehouse last week in Normandy. The French-owned multinational does not manufacture its batteries in China, but rather France and Canada, through a subsidy, BlueSolutions.