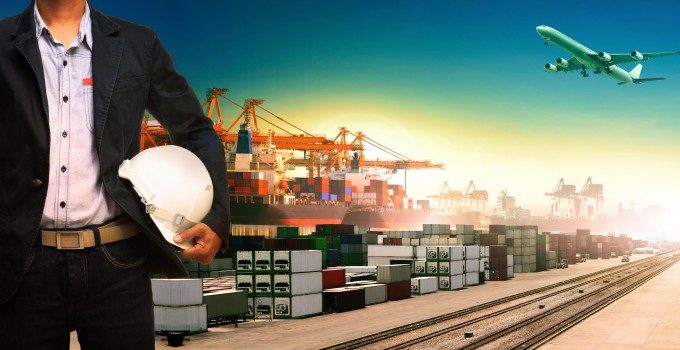 Freight forwarders have welcomed Etihad's announcement this morning that it is to buy a 49% stake in troubled Alitalia. But there remain question marks over whether the EU will allow the deal to go ahead.
The Italian carrier, which now focuses on short haul, has debts of some €800m and has been searching for an investor since shareholder Air France KLM walked away from its plea for more cash late last year.
The Franco-Dutch airline still markets its cargo capacity, however, although shareholder Poste Italiane had also been tasked by Alitalia to help commercialise its belly space – a move put on hold when Etihad and Alitalia started talks.
While both Etihad and Alitalia are not commenting on the deal, or on any new cargo strategy, Italian forwarders are pleased.
"I think this is positive," said Lorenzo Delogu, airfreight export manager at Cotalia, in Milan.
"Alitalia used to be a very good carrier, but now it is not so good at cargo as it has a limited capacity and network. Etihad will be good for it, if it means it will be able to offer a wide range of destinations.
"Of course we would prefer to use Alitalia, if it can offer a proper network."
Massimo Roccasecca, international business development manager for SDA Express Courier, part of the Poste Ialiane Group, said he expected Alitalia's network to grow as soon as the deal was sealed.
"I think Etihad has made a very smart move. It will get more traffic rights and slots. And a bigger network is exactly what Etihad should be looking at.
"When Emirates put in a passenger flight between Milan and New York, it gave us the equivalent of a freighter a week, which was needed. And since Cargoitalia left the market, we have had no direct to flights to India, which is one of the most important trade lanes for Italy. I'd put a flight there immediately if I was James Hogan [Etihad CEO]."
Mr Delogu warned, however, that a stronger Alitalia Cargo could damage Cargolux Italia's business.
"Most of its traffic is moved by truck to Luxembourg, but it could suffer a bit. It will depend on what operation Etihad sets up in Milan."
That will depend on how the European Commission views the deal. The Italian government has backed the plan and the country's transport minster has indicated that Etihad would be prepared to invest €1.25bn over the next four years. But with numerous complaints from rivals about Etihad's funding, the European Commission could still scupper the deal.
A document leaked in May showed that Etihad had received $3bn in interest-free loans from its shareholding royal family, which it doesn't have to pay back until 2027. Lufthansa has been particularly vociferous about the lack of a level playing field and could lobby the EU to prevent the deal. One source close to the European Commission indicated that Italian authorities had received a letter in February recalling the basic EU rules on airline ownership.
Etihad already has stakes in Air Berlin (29.21%) and Aer Lingus (4.1%) in the EU, 49% of Air Serbia, (with Serbia planning to join the EU), as well as a 34% share in Darwin Airline – now called Etihad Regional, a Swiss company, and stakes in Virgin Australia (19.9%), Air Seychelles, (40%) and Jet Airways (24%).
With foreign companies allowed only a 49% share in EU airlines, with no "effective control", analysts have questioned Etihad's strategy. It is similar to Swissair's acquisition plan in the 1980s and 1990s, which caused it to suffer a liquidity crunch that ended in bankruptcy.
With Etihad's coffers looking a little healthier, that seems unlikely to happen, but, warn analysts, the strategy could lead to high costs. Not only is it bailing out Alitalia, but it has also stepped in to help Air Berlin, promising up to $255m in financial aid.
Etihad has argued that its strategy has allowed it to expand instantly while reducing costs and building partnerships. It claimed last year to have gained $184m in revenue in the second quarter from its partnerships. But Sir Maurice Flanagan, executive vice-chairman of Emirates, has said that investments were not worth it because they "eat up an enormous amount of senior management time".
But the real question will be whether Etihad can convince the EU that it would not have "effective control" over Alitalia, which could be difficult. Etihad and Alitalia have been in talks since December, but negotiations were said to be slow as Alitalia had refused to make job cuts part of the deal.
A European  Commission spokesman told The Loadstar: "It is for the Italian authorities who have granted the licence to make an assessment and ensure that control remains in EU hands. However, the Commission can if necessary, as it has done in other cases, request the relevant documentation to reassure itself that EU law has been complied with."
The Commission is currently analysing several deals including Delta/Virgin, Czech Airlines/Korean Air, Air Berlin/Etihad and Cargolux/HCNA.
Mr Roccasecca added: "Etihad is very cautious and very smart. It will step lightly – although Lufthansa may be a  problem."
A spokesman for Etihad told The Loadstar that there was no time frame on any ruling, but that the two carriers would work to finalise the deal "as soon as possible".