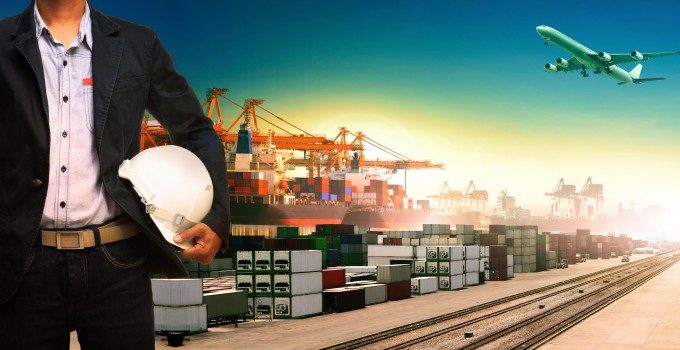 Italy, the third largest cargo market in Europe, is set to regain longhaul flights and a new cargo hub, following Etihad buying a 49% share in flagging carrier Alitalia last week.
Alitalia Cargo is set to be rejuvenated, with additional investment put into cargo facilities at Milan Malpensa.
"Cargo is an important part of the mix," said James Hogan, CEO of Etihad, at a press conference. "We will put cargo through Malpensa. There are key destinations around the world we can serve."
And this morning, Etihad Cargo also announced another expansion in its network, launching twice-weekly freighter rotations on Wednesdays and Fridays, starting this week, between Abu Dhabi and Moscow Domodedovo on an A330-200F.
Meanwhile, Etihad is to invest €560m in Alitalia, while existing shareholders, including Poste Italiane, are to invest €300m. Financial restructuring and debt provided by existing bank shareholders will give it an extra €598m while Italian financial institutions have committed €300m in new loan facilities.
Alitaila's Milan hub is set to benefit from the largest investment in cargo activity, via a "centre of excellence", but handling capabilities will be upgraded at other Italian airports too, to develop an integrated cargo network. Some 300 Italian companies are based in the UAE and it is likely that the cargo teams will want to tap luxury Italian exports.
Etihad's investment is made up of €387.5m for the equity stake, €112.5m for 75% of Alitalia's frequent flyer programme and €60m for five pairs of take-off and landing slots at Heathrow – which will be leased back to Altalia. The total deal for Alitalia is worth €1.758bn.
The deal came just in time for the carrier, reportedly losing nearly €2m a day, which last year more than doubled its losses to €569m.
It has taken a year for the deal to come to fruition as unions negotiated over possible job losses. But on Thursday several major unions reached agreement on a national labour contract that will see the airline save €31m in rest of this year.
According to Reuters, Alitalia has agreed 1,635 job cuts with unions, with those staff offered jobs in Abu Dhabi.
But the real challenge will be getting the European Commission to approve the deal.
Foreign companies can only own 49% of an EU airline's shares, and must not have 'effective control'. The Italian Competition Commission has already received at least one complaint about the deal.
In March, the commission said it was stepping up enforcement of airline ownership laws, following Eithad's growing reach into Europe.
DG of Mobility and Transport Matthias Ruete told media: "We are tightening the screw, if you like. We have clear rules on ownership and control of EU airlines and they must be adhered to.
"While the ownership issue is straightforward, the control issue is a difficult one because what that actually means is open to interpretation. There have been some cases over the last few years where we have had to warn states that they were moving into a realm of activity not possible under EU law."
He said the EU wanted "to ensure a level playing field".
Both Gabriele Del Torchio, Alitalia's chief executive, and Etihad CEO Mr Hogan said the deal complied with EU rules.
Mr Hogan added that control of the airline would remain with Alitalia management, but he declined to comment on the possibility of any senior management changes, or how many seats Etihad will have on the board. But, he said: "Certainly there will be changes".
Alitaia has focused on shorthaul routes since its most recent restructuring, but it looks set now to relaunch as a longhaul airline with many of its shorter routes axed.
The new network plan will focus on profitable longhaul flying from Rome Fiumicino, which will become a larger European intercontinental hub with up to five more routes over the next four years, and Milan Mapensa, which will handle double the current number of flights to 25 a week by 2018, including additional services to Abu Dhabi. From next summer, Alitalia will fly from other Italian cities, such as Venice, Bologna and Catania, to Abu Dhabi.
Both carriers say that Alitalia, which is set to have a new livery and logo, will be profitable by 2017.
Mr Hogan said: "Italy is a hugely important market for Etihad Airways, from both trade and tourism points of view. The UAE is Italy's top trading partner in the Middle East and North Africa region, and is home to more than 10,000 Italian citizens and 300 Italian companies.
"The possibilities when we knit together our network with those of our existing equity partners… and of course our strategic codeshare partner, KLM-Air France, will provide the most compelling customer offering."