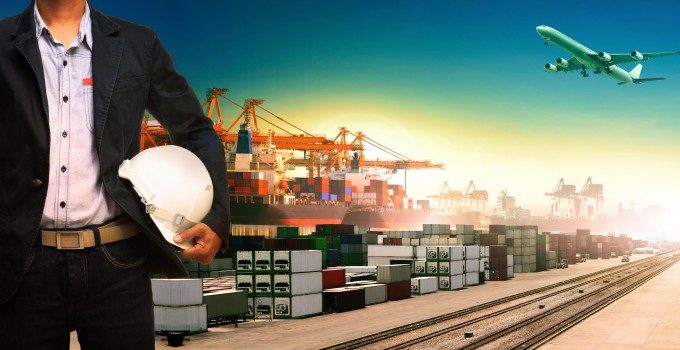 Quito Airport in Ecuador has ambitions to become a key air freight transhipment hub for South America.
"Ecuador is in a central location and we want to take advantage of this geographical position as well as of the operational efficiencies that the airport offers," said Carlos Criado, business development director of operator Quiport, told delegates at Air and Sea Cargo Americas in Miami last week.
"We want to be the logistics distributor for the region."
The airport, which opened in 2013, has 10,000sq metres of cold storage facilities and the longest runway in the region. Quiport is a consortium of developers from Canada, the US and Brazil and wants to take advantage of its modernity, plus challenges in neighbouring countries, to become a regional hub.
While Ecuador, with a population of 15 million, is dwarfed by neighbour Colombia, which has very high logistics costs – one delegate revealed that it is costlier to get a shipment from Bogota to Cartagena than to get it from Europe to Bogota.
"Colombia and Peru are both congested – and we can take the opportunity to develop up to 200 hectares in Quito, allowing greater space for cargo operations," said Mr Criado.
Ecuador has also been affected by the falling oil price and by a government decision to impose an import tax of 45%.
One delegate said that the tax made transport more expensive for exporters. "The government is trying to protect national profit. But it's difficult for exporters as the aircraft leave full of flowers, but there are almost no imports. That makes exporting flowers very expensive. We need more imports to balance the price of exports."
Under WTO rules, Ecuador must lift the tax by June next year, when it will have been in place for 15 months. Mr Criado said Quiport wanted to work with the government and Customs to ensure that transhipment traffic was not counted as imports in the meantime.
The flower market makes up 95% of Ecuador's exports, with other perishables comprising the remaining 5%.
The flower market is not expected to grow much more, and there is a lot of competition in the market.
As a result, growth is likely to be through other traffic – and transhipment makes sense, added Mr Criado. "We are establishing a new strategy."
Ecuador's flower economy is worth $1bn and is its fourth-largest revenue stream after oil, tourism and bananas. It claims to have higher-quality flowers than Colombia, which tend to be made into bouquets for supermarkets in Europe. Russia, which imports high-quality roses, is one of Ecuador's key markets.
North America accounts for 56% of the airport's market, and Europe 37%. The airport handled 213,000 tonnes of cargo last year, despite the lack of imports, with the main cargo carriers operating there including LAN Cargo, Atlas Air, Avianca and KLM.
"Our current cargo terminal still has capacity to handle more product, and there is the option of increasing the facilities to cope with the growing demand. We are convinced our plan to become a distribution centre will benefit the cargo industry in Ecuador and the region," said Mr Criado.