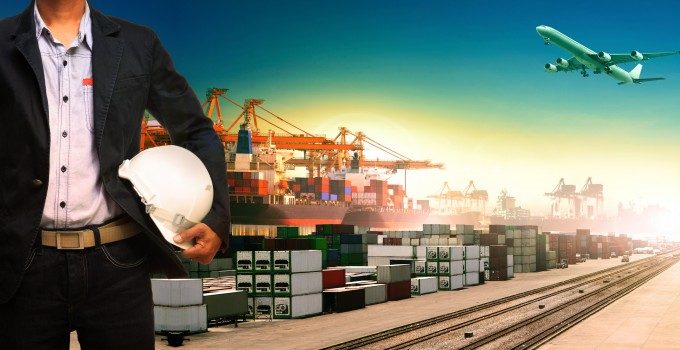 The spread of deadly Ebola disease in West Africa is seriously disrupting logistics, commodity markets and shipping in the region, and now threatens to stall growth just as container lines are set to deploy bigger ships on connecting tradelanes.
For example, Asia-West Africa container carriers are keen to take advantage of the robustness of a market that has spot rates sitting comfortably above $1,800 per teu, despite a substantial capacity increase in the past year.
According to tradelane analysis by Drewry, Asia-West Africa traffic volumes increased by 10% year-on-year in August to 132,000teu. However, it warned: "Restrictions on onward port calls and lengthy delays in Ebola-hit Guinea, Sierra Leone, Liberia, Senegal and Nigeria are set to take their toll on this trade."
Drewry notes that capacity on the route is up by 24% from the beginning of the year, and is likely to increase further as carriers cascade larger panamax ships onto the trade, thus closing in on the current 5,500teu ship limit at restricted port infrastructure in the region.
Measures implemented by West African nations and carriers to help contain the spread of the disease have already caused container lines to alter rotations, and some, such as German carrier Hapag-Lloyd, have imposed surcharges to compensate for lengthy delays and disruptions as a consequence of the heightened checks.
Ebola has claimed the lives of an estimated 4,000 people in affected countries, and the World Health Organisation predicts that the number of new cases of the disease, for which there is currently no antidote, could increase to 10,000 a week by December – doubling in number every four weeks.
And the ramping up of port entry procedures in the US, Brazil and Argentina this week for all vessels from West Africa serves as a reminder that in the modern world fear spreads faster than disease.
Masters of West Africa-originating ships are receiving notices from coastguards saying that any sick crew members showing Ebola-like symptoms are "deemed to potentially affect the safety of the vessel".
And anxiety about the rapid spread of Ebola has added to fears of a new global slowdown and dragged stock markets around the world down this week. Additionally, the Eurozone's fragile economy is back in the headlines, and in contrast to the last recession, the dependable engine room of the German economy appears to be in trouble.
A sharp decline in business confidence and slowing industrial output, blamed on geopolitical tensions such as sanctions on Russia, has hobbled Europe's biggest economy and does not bode well for trade in coming months.