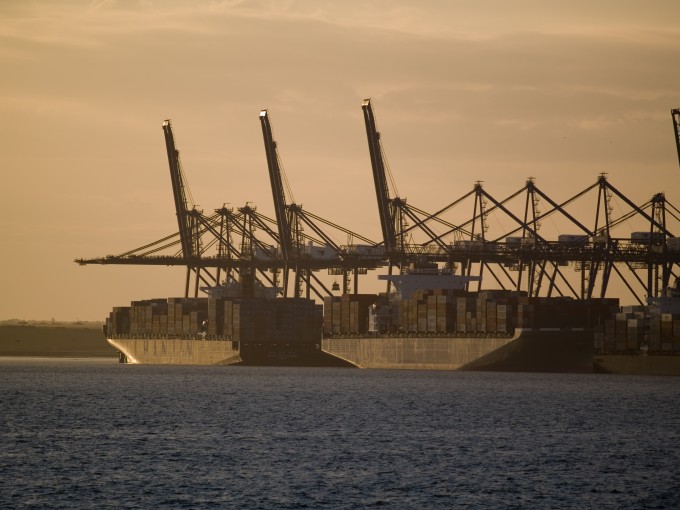 The backhaul North Europe-Asia capacity crunch could last for months, according to new research from liner analysts Drewry.
European shippers and exporters are expected to suffer continuing supply chain disruption and big freight rate hikes.
Many shippers have complained to The Loadstar that the capacity crisis has been getting progressively worse, with some even tracing the start of the problems back to October.
Drewry said eastbound shippers were "struggling for space", with some "waiting up to eight weeks to load".
It added that even when shippers had been able to load their export containers, they were obliged to pay "considerably more than the usual going rate".
Drewry notes that eastbound spot rates are "almost as high as the much higher volume westbound market", and its World Container Index (WCI) last week saw a further jump of 10.5% in spot rates between Rotterdam and Shanghai to $1,676 per 40ft.
However, according to The Loadstar's shipper contacts, even paying these high spot rates does not guarantee shipment, and they are being requested to pay additional amounts, over and above the market, to secure shipment with carriers.
Drewry said given that vessels on the backhaul voyage are normally, at best, 60% utilised and eastbound shippers should "never have to worry about space shortages", a "perfect storm" of events had conspired to upset this.
It noted that the latest figures from Container Trades Statistics (CTS) reveal eastbound volumes for the first two months of the year were up by 9% on the same period of 2016.
It agreed with some carriers that stronger-than-expected demand had been a factor, and added that this had been aggravated by its makeup of especially heavy cargo, which would restrict the intake of the ships.
This spike in demand, suggested Drewry, had been compounded by "what now seems like a poorly managed integration of new alliance networks".
Drewry acknowledged that there had been "quite a few voided backhaul sailings in March", as a consequence of the blanking of westbound voyages during February following the Chinese New Year.
Nevertheless, it said, this was a common annual occurrence and that the number of skipped sailings a year previously had been much higher, at 19, versus the nine this year.
Drewry concluded that the biggest cause of the dearth of eastbound capacity was the disruption from the migration of ships from their normal schedules in readiness for the 1 April alliance reshuffle. Consequentially, with the new alliances now up and running, it believes that "prices have maxed-out" on the route, but also warned that carriers should consider the damage to customer relations "which could be longer lasting".
Indeed, speaking at a seminar on alliances at the Multimodal exhibition in Birmingham last week, Chris Welsh, director of global and European policy at the Freight Transport Association, said the "service quality and reliability" boast of the new alliances was "not something that my members are seeing".