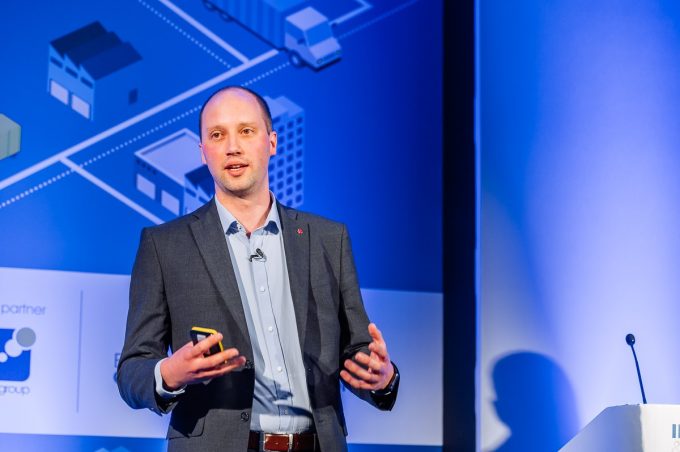 Swedish electric truck start-up Volta Trucks has appointed Rob Fowler (pictured above) as its new chief executive.
Mr Fowler, currently general manager of CSR and technical planning at UK courier and e-commerce logistics operator DPD Group, will take up his new role on 10 February.
Volta's current chief executive, Carl-Magnus Norden, founded the company in May this year and "has focused on recruiting a C-level team equipped to execute the company's roadmap", and he will remain on Volta's board, responsible for long-term strategy.
Mr Fowler will lead the development of Volta's first prototype vehicle to be manufactured in Banbury, UK, and unveiled early next summer, followed by street pilots with selected operators in London and Paris in 2021.
He has significant experience in the UK logistics industry, having spent the last five years in senior roles at DPD Group,  and in his last role he was been leading DPD's UK electric vehicle strategy and CSR programmes, with a particular focus on urban logistics, EV deployment, the development of charging infrastructure and stakeholder engagement.
Mr Fowler said: "It is a very exciting time to be joining Volta Trucks. A widespread environmental awareness amongst consumers and corporations, regulatory changes, and a clear desire from current business leaders to decarbonise transport has put pressure on operators to embrace innovation and deliver change. Volta strives to be at the forefront of this change, and I believe it has the potential to become the international market leader."
Additionally, the company has appointed James McGoldrick as its new chief financial officer, starting 15 January, although he has been working for the company since July as a financial consultant.
Mr Norden added: "Rob has an extraordinary résumé having helped bring sustainability and electrification to the parcel delivery services industry, James brings a fantastic network from his time in investment banking, and has already proven an invaluable team member supporting Volta over recent months."
The appointments follow a significant start-up phase for Volta Trucks, during which key UK partnerships were announced with industry leaders Prodrive and Magtec which join Conjure and Astheimer in the development of Volta Trucks prototype vehicle.