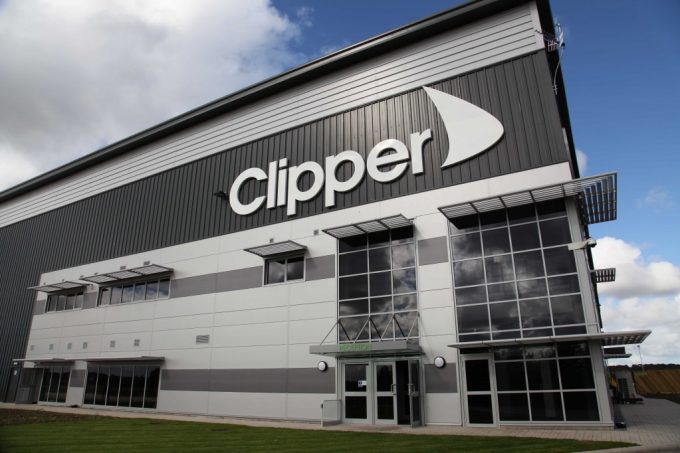 Revenues from e-commerce fulfilment and logistics is now worth almost the same as traditional freight forwarding for UK 3PL Clipper Logistics, which released its annual report this morning.
In a statement to the London Stock Exchange, the group said revenues from e-fulfilment and customer returns management services came in at £97.6m in its financial year to April 30, a 61.1% increase on the £60.6m it achieved in 2015. Non e-fulfilment logistics generated £108.4m, a 6.1% rise on the £102.1m last year.
Total revenue for the group, which also includes s commercial vehicles arm, was £290.3m, a 23.7% increase on 2015, while group adjusted earnings before interest and tax were £14.5m, a 21% increase on the £12m it posted last year.
Chairman Steve Parkin said: "This growth is a result of our ability to think outside the box and deliver innovative, best-practice, low-cost solutions for our extensive blue-chip client base.
"The group has seen a strong performance throughout the year, with a number of high-profile contracts starting, including M&Co, Zara, Haddad, and Pep&Co. In addition, our commercial vehicles business has performed very strongly," he continued.
Much of the growth in e-commerce fulfilment was due to the rapid structural growth of e-commerce consumer sales in the UK. According to research by Internet Marketing Retail Group, UK e-commerce sales grew from £800m in 2000 to £114bn in 2015, with a further 11% growth forecast this year.
This has led to a need for increased logistics services supporting omni-channel distribution, including shopping at stores, home delivery and click and collect, as well as greater management of returns of e-commerce goods that are not wanted by consumers.
This month will see a new click and collect hub, developed in conjunction with John Lewis, go live in Northampton.
There have, however, been losses. Clipper was notified that the Ted Baker and Hobbycraft non e-fulfilment contracts "will not be renewed on expiry in January 2017 and September 2016 respectively".
However, the group said: "As we look ahead to the 2017 financial year, we have a strong new business pipeline. Since the year end we have won new contracts within both e-fulfilment and returns management services and non e-fulfilment logistics, both in the UK and Europe, through our focus on our retail specialisms and provision of cost-effective, value-added solutions. These contract wins will more than compensate for the contract losses," it said.
It believed the recent Brexit vote in the UK would not impact its business, at least in the short term.
"We believe our business model, whereby the majority of our contracts are on an open-book or minimum-volume basis, coupled with fuel price escalators in our other contracts, means we will be able to mitigate the effect of short-term economic uncertainty," Clipper said in its annual report.