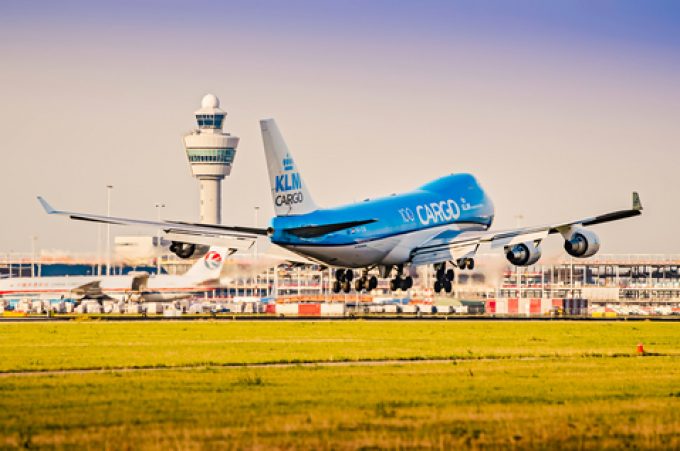 Dutch shippers and the air cargo community have welcomed the prospect of closer ties between Amsterdam Schiphol and Maastricht (MST) airports.
On Friday, the airports announced that slot-restricted Schiphol intends to acquire 40% of MST for €4.2m, and both parties will invest in MST, which earlier this year was in danger of being closed.
"We see MST as complementary to Schiphol, and air cargo as a whole in the Netherlands," said Rogier Spoel, policy manager air and ocean freight for shippers' organisation evofenedex.
"In the past, the airports would compete for flights and now they are cooperating, which is a positive development. Next to the investment, Schiphol would also provide in-kind support on airport development and getting the right permits and such."
He explained that shippers had been concerned over plans to close MST, which accounts for 7% of the Netherlands' air cargo – with Schiphol accounting for the other 93%. Last year MST saw 128,000 tons of volume, from carriers including Turkish, Saudi, Emirates, and Qatar, as well as ecommerce charter flights.
Mr Spoel added: "The talk of closure sparked discussions on how to make MST future-proof, because the Dutch air cargo community and shippers definitely see potential in the airport. Furthermore, a closure of MST would mean Schiphol would be the only cargo airport left in the Netherlands, and that could make the country less attractive as a whole for air cargo."
Air Cargo Netherlands agreed. MD Maarten van As added: "It is positive that Schiphol is taking a share in Maastricht Airport because it allows specific knowledge and administrative power to be shared.
"At the moment, Maastricht is too often seen (and used) as an overflow airport for Schiphol. This strategic collaboration should lead to Maastricht Airport getting a stronger position, with its own strong proposition. Besides this, we see opportunities in a joint port community system and other IT to make the air freight chain more efficient."
But would splitting cargo across airports that are some 200km apart, with long-haul belly operations at Schiphol and freighters at MST, work? Mr Spoel believes so.
"Dutch shippers are very interested in using MST because of customs procedures there, and the combined first/second line of ground handling.
"Shippers are not concerned about split operations, and the participation allows for more coordination and development on strategy. If shippers were to become more dependent on airports outside the Netherlands, that would be more problematic for Dutch shippers."
MST will also be used as a test centre for sustainable aviation, with Schiphol contributing €800,000 to an environmental fund, enabling MST to focus on environmentally friendly flying, particularly electric.
The airport partnership could also enable Schiphol to use its ever-decreasing slots more efficiently. The government announced in September it wanted to significantly reduce the number of slots, from 500,000 to 440,000, for the 2023 winter season.
Mr van As pointed out that pre-Covid, Schiphol faced a slot reduction which saw cargo "suffer heavily" and added: "We foresee this situation again.
"Apart from the discussion about 500,000 or 440,000 slots, we advocate that a reservation must now be made quickly for cargo aircraft of 20,000 slots. This in anticipation of the announced modernisation of the European slot regulation. This process is taking too long. We don't have that time."
He said without a specific cargo slot reservation, Schiphol may have to cut 30% of its freighter flights.
"This would strongly harm the air freight marketplace that Schiphol is, but would also be harmful to the Dutch economy and companies with an international value chain."
Meanwhile the EU Council has agreed to extend slot relief for this winter, albeit at a higher threshold.
Airlines must operate at least 75% of their slots to retain them next year, up from 64% in the summer. The EU plans to reinstate the original 80% usage threshold next summer.