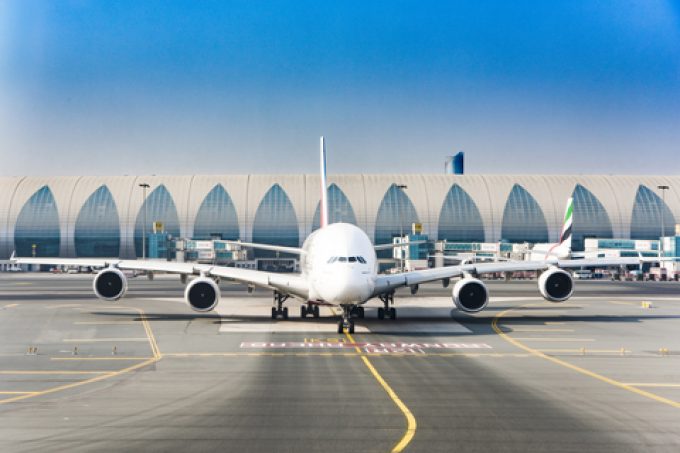 Dubai has launched a loyalty scheme for shippers and freight forwarders in a bid to capture premium "south-south" transhipment cargo from hubs in Europe.
The World Logistics Passport (WLP) is an initiative from Dubai's Customs World, with the support of DP World, Emirates and Dnata.
Sultan Ahmed Bin Sulayem, group chairman and chief executive of DP World, said: "It incentivises companies and traders to use Dubai's world-class multimodal facilities in return for cost and time savings and enhanced customs clearance.
"This increases the ease of moving goods in Dubai and will foster more optimal direct trade routes between Latin America, Africa and Asia than going via Europe."
Trade between emerging markets in the southern regions is expected to represent 30% of global trade by 2030, up from 25%, Mr Sulayem added, noting that south-south trade represented more than half of all developing economies' exports in 2018.
"But unlocking further growth in trade in these emerging markets, and the economic development that comes with it, depends on overcoming the non-tariff barriers that limit growth, such as logistics inefficiency," he said.
The WLP was officially launched at this week's World Economic Forum in Davos, but a pilot project from July to December led to a 10% increase in trade volumes from participants, according to Mr Sulayem.
Carlo Mejia Chang, chief project manager at Customs World Dubai, said up to two days of time-efficiency improvements had been achieved during the pilot. For example, he said, participants were given 24/7 access to road infrastructure between point of entry and exit, as well allowing them to clear cargo in parallel to customs declaration amendments.
"This access to move containers across the emirate is [normally] restricted to certain times," he told The Loadstar. "This alone allowed the pilot group to experience access to charter flights or cargo ships that otherwise would not be possible, translating in up to 48-hour gains to import to market, transit and export."
According to Mr Mejia, the initial goal of WLP is to target premium air cargo that is usually transhipped in Europe, including flowers, perishables, electronics and precious metals.
"For example, we see traffic going from Mexico to Frankfurt to Senegal," he said. "We've done simulations of the same traffic using Dubai as a hub and connecting to routes across our roadmap, and the time savings are four to nine hours on the same trip to Europe."
Freight forwarders must meet certain criteria to qualify for the WLP, eligibility based largely on trade value measured by cost, insurance and freight (CIF) declarations.
"One of the reasons is because we want to initially exploit the low-weight high-value operators and routes," explained Mr Mejia. "Once the routes are established we will open to higher weights."
But, he said, even if a company met the criteria, they would face "several rounds" of evaluation to see if the company had "any legal case or other faults in behaviour that would exclude them from the programme."
"Part of the WLP project success at a global scale will be to provide a trusted catalogue of commercial partners with a clean record and model behavior," Mr Mejia added. "The programme initially targets big companies that are leaders of the industry. But we have a roadmap for a 'blue tier' open to smaller operators."