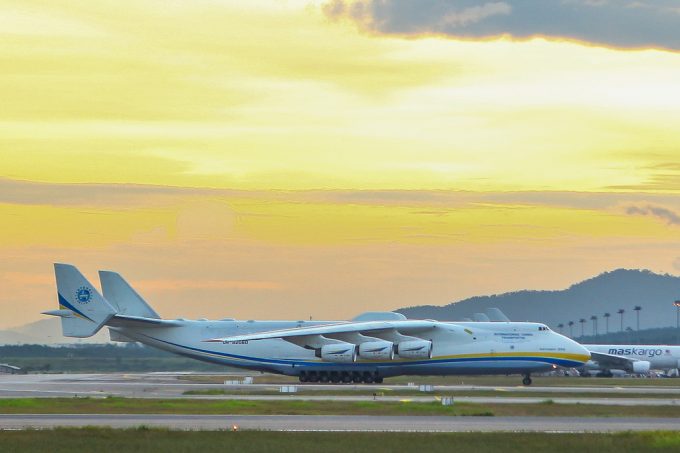 Dreamlifts, the GSSA which had virtually become synonymous with Antonov Airlines in the UK, will not renew its agreement with the Ukrainian carrier.
From 1 March, Dreamlifts' UK and Houston offices will no longer be selling on behalf of Antonov, after the two companies "failed to reach an acceptable agreement".
"This has been an extremely difficult decision." said Graham Witton, managing director of Dreamlifts. "A number of our staff have been representing Antonov in the worldwide market since the establishment of the airline in 1989.
"Since setting up Dreamlifts in 2016 and, subsequently, the US office, we have helped strengthen the Antonov Airlines brand globally and have been very proud to do so. Therefore, this has been an extremely difficult decision to take.
"The decision will not affect any projects that are ongoing. The customers have been contacted and we will ensure that they continue to receive the service they deserve from our team."
He added: "We would like to thank our customers for their support and trust placed in the Dreamlifts team for the last three years. We also thank Antonov for their partnership and wish them every success in the future."
He told The Loadstar: "We don't have any announcements to make in regard to any future projects. All I can say is that a lot of work has been put into reaching a common agreement."
Dreamlifts, which according the UK's Companies House, employed some 20 staff when it last filed accounts, for the year ending 31 December 2017. Many have worked in the AN-124 business for years for Ruslan, the joint venture between Volga-Dnepr and Antonov.
There have been some corporate changes at Dreamlifts UK in the past six months. In August, a new company, Dreamlifts Holdings, was incorporated, which in December became the major shareholder of Dreamlifts UK. Two directors, Graham Witton and Paul Furlonger, ceased to have "significant control" of Dreamlifts UK, but appear to have up to a 50% shareholding each in the holding company.