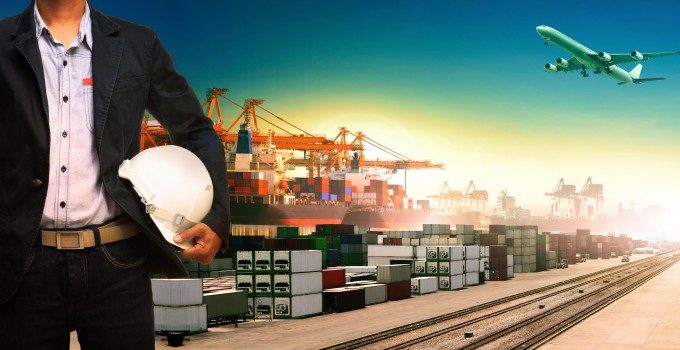 A fourth terminal (T4) is to be constructed at DP World's Jebel Ali, adding 3.1m teu of capacity to Dubai's flagship container port by 2018.
This will boost the total annual capacity to 22.1m teu, which it said would meet "the strong domestic and regional growth outlook including the lead up to Expo 2020".
The news of the $1.6bn expansion, which The Loadstar understands will be constructed on a reclaimed island to the north of the T2 facility, was announced by DP World today as it reported 4.1% like-for-like growth in the first half of 2015 at its 65 global marine terminals, to reach 30.6m teu.
However, the group admitted that the growth was "largely driven" by its terminals in Europe and the UAE.
Throughput performance for H1 15 compares with 11.2% growth achieved in the same period of 2014. DP World now forecasts growth of around 3% this year, which would still "perform ahead of the market".
DP World's half-year throughput numbers confirm the difficult trading conditions being experienced by ocean carriers across most of the world's tradelanes. The container lines will shortly beginning reporting their half-year results, which are unlikely to make pleasant reading for shareholders.
Group chief executive Mohammed Sharaf said: "Our portfolio has delivered a resilient performance, despite facing various economic headwinds. The significant investment made in recent years continues to stand us in good stead as our ability to deliver relevant capacity in the right markets resonates well with our customers."
DP World's UAE terminals handled 7.9m teu in the first six months of the year, representing 6% growth on the same period of 2014, but DP World said performance in the Americas and Australian region was "broadly flat, due to soft economic conditions".
It said the Asia Pacific/Indian subcontinent region delivered an improved performance in the second quarter, with the recent capacity addition at the Indian port of Nhava Sheva providing further room for growth.
Moreover, the terminal operator was encouraged by the situation in Europe, which it said continued to show steady growth "despite the difficult geopolitical environment".
Chairman Sultan Ahmed Bin Sulayem said: "I am pleased to report that we have made good progress with our new developments, with Rotterdam and Nhava Sheva now operational, whilst Yarimca [in Turkey] is on track for launch in the fourth quarter. Additionally, the proposed acquisition of Fairview Terminal in Canada is expected to close in the second half of the year, which will enhance our Americas portfolio."
He told The Loadstar at last last week's official opening of the Logistics Centre at DP World London Gateway he was not "unduly concerned" about the current cargo downturn on tradelanes, which he believed was a normal cyclical part of the shipping industry. "Our investments at ports are long-term," he said.