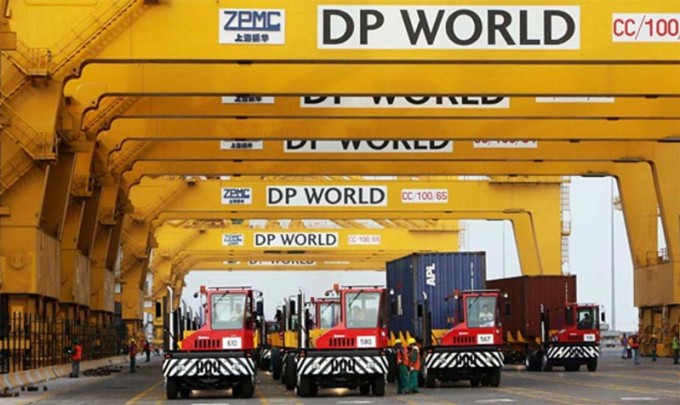 DP World saw revenue jump 14.4%, year on year, in the first six months to $2.6bn, as the company's core container terminal business benefited from the upswing in global trade.
Net profit for the period was $593m, 2.1% down on the year before, which it attributed to the "illegal" seizure of its Doraleh terminal by the Djiboutian government, and the consolidation into the accounts of its Santos facility, previously treated as an equity-accounted investee.
DP World's strong performance is a contrast to its shipping line customers which are reporting substantial losses for the period.
Moreover, its consistently robust performance has found favour with the credit ratings agencies, Moody's and Fitch, which have both upgraded DP World by two notches in the past two years.
Volumes handled across its portfolio of terminals increased 4.8% to 35.6m teu – 6% on a like-for-like basis.
DP World Group chairman and CEO Sultan Ahmed Bin Sulayem said: "Our balance sheet remains strong and we continue to generate high levels of cash flow, which gives us the ability to invest in the future growth of our current portfolio and the flexibility to make new investments should the right opportunity arise."
He added that although the near-term outlook "remains uncertain", due to the escalation of tit-for-tat trade wars and "geopolitical headwinds in some regions continuing to pose uncertainty to the container market", its half-year performance had left DP World "well placed". He added he also expected to see increased contributions from recent investments.
The Dubai-based company surprised the industry last week with a deal worth around $760m to acquire leading European feeder specialist Unifeeder from its private equity owners.
This followed other "strategic acquisitions in complementary and port-related businesses" this year by DP World, which claims "global trade enabler" ambitions.
Sector by sector, DP World said, its Middle East, Europe and Africa region experienced "mixed" market conditions, revenue up 15.5%, with Europe "strong" but volumes in the UAE were "flat". Asia Pacific and Indian sub-continent market conditions were "stable", with volume growth of just 1% and a revenue improvement of 4.6%.
Although Australia and Americas throughput grew 18.2% on a like-for-like basis, the region was described as "flat" after discounting the consolidation of DP World Santos. Revenue was up 18.7%, but by just 2.9% on direct comparison with the previous year.
The price being paid by DP World for Unifeeder is several times higher than the usual eight-to-ten-times-ebitda rule of thumb for acquisitions, but it sees the move to the other side of the fence, albeit that it already had a small involvement in the maritime container transport sector through its ownership of P&O Ferries, as a key part in its growth aspirations.