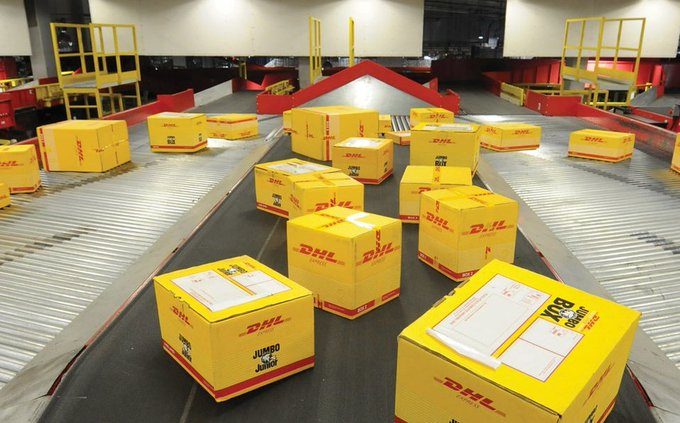 Deutsche Post-DHL yesterday released its third-quarter preliminary results that showed profits were likely to be around 43% ahead of previous guidance. 
Group ebit grew by 45%, compared with the 2% growth DP-DHL originally forecast, to €1.37bn ($1.6bn), compared with €942m the previous Q3, largely driven by a stellar performance in its Express division. 
Express increased its ebit by 60.5% in the quarter to reach €750m, compared with last year's €454m, "driven by a strong development in TDI (time-definite international) volumes.  
DHL Global Forwarding posted an ebit of €155m, after €124m last year, while DHL eCommerce Solutions saw "a further acceleration of ebit driven by strong B2C volumes in its markets", and recorded an ebit of around €75m, compared with last year's €6m. 
Operating profit in Post & Parcel Germany rose to around €320m, slightly above last year's €304m, while its Supply Chain division posted a €110m ebit, down from last year's €162m.  The P&P increase came despite one-off costs of €170m related to a coronavirus bonus to staff, as well as a new pay deal for postal employees. 
"Our business has performed very well in the third quarter," said group CEO Frank Appel. "Thanks to the outstanding commitment of our 550,000 employees worldwide, we were able to significantly benefit from the dynamic e-commerce growth in our businesses. 
"We are now fully focused on preparing for an exceptionally strong Christmas business. And for this, the safety of our employees and the quality of service for our customers remain our top priorities," he added. 
The results led the group to increase its full-year profit forecast to between €4.1bn and €4.4bn, an increase of 16% on previous guidance.  
"Achieving the upper end of the guidance will mainly depend on whether the volume development will allow for an efficient utilisation of the networks," the company said. 
It added that capex for the full year 2020 was still expected to be €2.9bn, while expected free cash flow had grown to €1.8bn+ from the €1.4bn previously forecast.