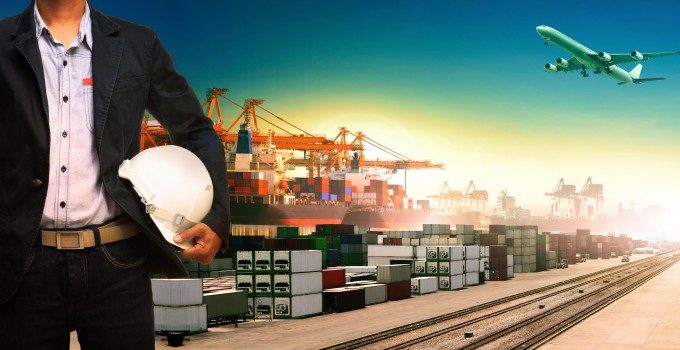 Container shipping freight rates continued their downward spiral in the post-Chinese New Year slump, as carriers took delivery of new capacity and demand on the Asia-North Europe trade remained skillet-flat.
The Shanghai-North Europe leg of the Shanghai Containerised Freight Index (SCFI) once again led the weakness, with a double-digit percentage decline for the second week running. This morning's SCFI rate was $708 per teu, a drop of $108 per teu, or 15%, from last week's level of $816 per teu.
Richard Ward, of container freight derivatives broker FIS, said today's rate was over 20% down on the same point in 2014, and questioned with the recent general rate increases would have any effect.
"The past week has seen a rush of GRI announcements of between $800-$1,000 per teu as carriers look to stop the rot on the key east-west route. Rates have lost $548 over the past six weeks, so it's no surprise that the latest attempt to increase rates comes with such a large quantum.
"At this point in time, however, there are question marks over whether the fundamentals in the market, namely utilisation, will be strong enough to support such an increase."
Forwarders on the trade sounded weary with the continuing sense of déjà vu.
"The weakness of the market is shown by fact that even leading up to Chinese New Year rates were eroding. There are reasonable volumes out there, but how can they keep up with the sort of growth in supply we are seeing?" One forwarder told The Loadstar.
The fact is that annual contract rates on Asia-Europe, which were signed between carriers and beneficial cargo owners (BCOs) between January and March this year, have barely changed, despite the sclerotic ups and downs of the spot market.
According to sources, BCOs with an annual volume of 5,000 teu or more have secured long-term rates in the region of $1,650-1,800 per feu for this year.
What has changed, however, is that the highs and lows of the spot market have become more pronounced, and the cycles shorter.
"You are now seeing the market changing daily to the tune of $50 or $100, which is lot more turbulent than it was a few years ago," one forwarder said, adding that many shippers were now tending to hold back cargo until the end of a given month to try and secure the lowest rates before a GRI kicks in.
"This is turn causes its own mini-peak, and congestion – you have three weeks where the vessels are open and then one week when everyone is trying to load their containers. Effectively that means that in the first week of  a GRI, a lot of the cargo has been rolled over from the previous week," one said.
With the mid-March GRIs largely unapplied, focus will now fall on 1 April, when a range of GRIs between $800 and $1,000 per teu have been announced by seven carriers so far, with more likely to follow.