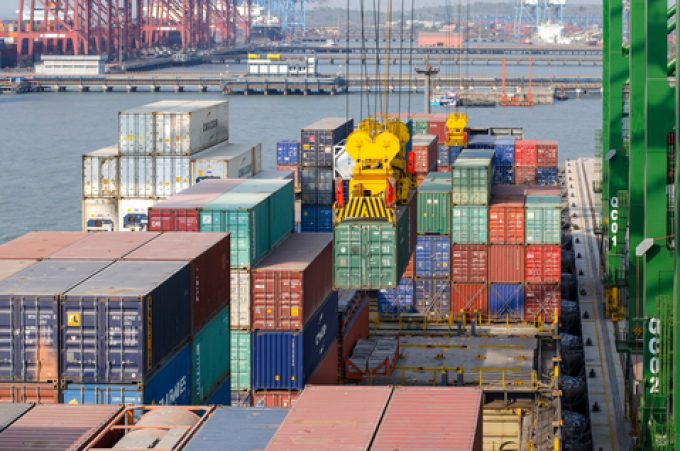 Average contract rates of major container carriers for westbound bookings from India to Europe have dropped by double digits this month from the levels reported in June.
According to exclusive data collected by The Loadstar from carrier/freight forwarder sources, the cost of shipping a 20ft container from Nhava Sheva/JNPT or Mundra to London Gateway is now $5,240, 13% less than $6,009 a month ago.
For a 40ft box, rates are down to $5,940, from $7,141 – a decrease of almost 17%.
For West India-Rotterdam, 20ft bookings are being made at the same level as for London Gateway, $5,240, against $6,000 in June, but rates for 40ft movements have seen declines in the single-digit range, at $5,740, down from $6,300 last month.
The pricing trend is a clearer sign that exports out of India have slowed down in the wake of inflation hitting major global markets, market sources noted.
Rates have also dropped by single-digit percentages eastbound: average contract rates for London Gateway/Rotterdam to Nhava Sheva are hovering at $1,825/20ft and $1,950/40ft, compared with $1,923 and $2,046, respectively, in June.
"There is a good chance of rates easing further if demand growth cools," a Mumbai-based freight forward told The Loadstar.  "That may not be a big worry for major carriers, as they have already locked-in substantial volumes in long-term contracts, which guarantees them predictable space utilisation and higher rates over an extended period."
However, rate levels on intra-Asia/Far East routings have trended up on June levels, as capacity tightened amid frequent sailing cancellations/delays out of Singapore and Colombo, along with the demand rush driven by Shanghai's post-lockdown rebound.
From Nhava Sheva to Yantian (South China), rates have increased by a significant margin: to $550 from $450, for a 20ft box; and to $850 from $700 for a 40ft box. Nhava Sheva-Hong Kong rates are now at $505 and $750, respectively, versus $405 and $610, a month earlier.
West India-Shanghai rates have moved northwards, to $465 from $400 for a 20ft, and to $710 from $600 for a 40ft box. The return leg has seen similar upward rate movements of between 12% and 20% for these port pairs.
"Space on intra-Asia connections is becoming a challenge as vessels are not there for India regularly," a market observer told The Loadstar.
However, export rates from India to the US east/west coasts have remained steady. At the same time, major liners have been able to push contract rates up on the return direction by an average of 15% for USEC shipments and 10% for USWC containers, data shows.
According to industry sources, current rate trends on larger tradelanes out of India are somewhat at odds with carrier expectations.
"It remains to be seen if liners will blank more sailings to counter continued pricing power erosion."
There has been a spate of vessel skips at Nhava Sheva and Mundra on services by MSC and Hapag-Lloyd for Europe and the US this month, blaming sailing delays.  A void call notice for the MSC Margrit, on the Himalaya Express (HEX) service in week 28, is another known case of such disruptions. The delayed vessel is now rescheduled to arrive in Nhava Sheva on 23 July.
Enquiries by The Loadstar with carrier leaders for comment on pricing movements are continuing.
You can contact the writer at [email protected]