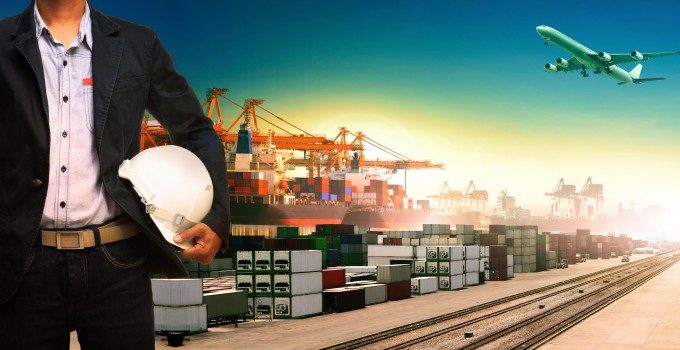 It's rare that air cargo gets touched with stardust. But news comes that Iron Maiden lead singer Bruce Dickinson has signed a deal to manage the European AOC for Air Djibouti, an airline set to be revived this year.
Mr Dickinson is no stranger to the aviation industry. He helped found and is chairman of Cardiff Aviation, a maintenance business, which has won the contract to find aircraft, provide operational management and offer technical support to the fledgling carrier.
The airline plans to start with cargo operations this year, followed by the passenger business in 2016. Media reports state that the carrier already has aircraft for its launch, but no further details were available.
The airline was closed in 2002 but Djibouti's president, Ismail Omar Guelleh, has identified aviation and logistics as a key sector for the country. Djibouti's location connecting the Red Sea to the Gulf of Aden is critical to its economy.
While it has a harsh climate and few natural resources, it serves as a transhipment point and its port is used for refuelling. Nearby land-locked African countries, particularly Ethiopia, use it as a gateway for their exports and it houses both French and US military facilities. The majority of its imports emanate from France.
To capitalise on its location, Djibouti's government plans to develop four new ports and two new airports, in a transport and logistics infrastructure programme worth more than $14bn, reportedly with the help of Chinese funding.
In a statement to media, Aboubaker Omar Hadi, Air Djibouti chairman, said: "The government's strategy for Djibouti and one of its Vision 2035 pillars is the development of the country as a regional logistics and commercial hub for trade in East Africa.
"The MoU signed with Cardiff  Aviation brings Djibouti not only one-step closer to having a flag carrier but to achieving this long-term strategic objective. We are looking forward to seeing the outcome of this agreement boost Djibouti's international appeal and promote economic growth."
Mr Dickinson told Wales Online: "Djibouti is uniquely placed to provide a hub for investment from Europe, the Middle East and Asia into Africa.
"By providing full airline support and project implementation to Air Djibouti, Cardiff Aviation will bring a wealth of industry expertise and capability to one of the most exciting aviation markets in the world to spearhead growth in a region with tremendous potential."