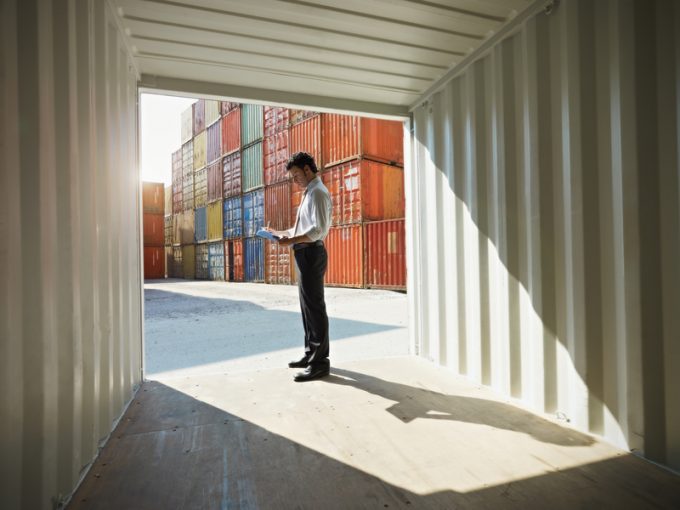 The battle for a market that could amount to 30m teu globally is now between carriers, forwarders and digital offerings, delegates at this week's TOC Container Supply Chain conference in Rotterdam were told.
Lars Jensen, chief executive and partner of SeaIntelligence Consulting, said: "There will be a fundamental change in the competitive dynamics between carriers, and this will take place no matter what happens in terms of supply and demand in the liner trades.
"There is a shift in buyer power, created by the drive to increase price transparency and access to workable self-service tools, such as online booking."
He cited the example of Hapag-Lloyd, which had no online sales at the beginning of 2018, but by the end of the year reported that 6% of its sales were booked online.
"A necessary consequence of increased transparency is that the power shifts to buyers – carriers only have pricing power in the few short bursts when there is low capacity.
"Secondly, the contested field of customers has increasingly become the small-to-medium enterprise (SME) shippers – 15 years ago this group stopped dealing directly with carriers and became customers of freight forwarders," Mr Jensen explained.
Altogether, this market represents about 30m teu globally, SeaIntelligence Consulting calculates, and Mr Jensen said that digital developments meant that the fight for market share was now contested by five different types of suppliers:
"Firstly, there are carriers going digital; secondly, there are niche trades that remain non-digital; thirdly, there are freight forwarders going digital; fourthly, born-digital freight forwarders; and lastly, there are platforms. And the battle between the five is heating up," he said.
Helge Neumann-Lezius, EMEA vice president of product and capacity management for DHL Global Forwarding, admitted that the larger forwarders were feeling pressure from these developments, but argued there were also silver linings.
"There will be pressure on rates and parts of the supply chain and increasing visibility is putting pressure on our margins. But the good thing about the start-ups is that they have forced us to focus outside the company, whereas previously we had been focusing on ourselves.
"Now we are putting more focus on what the client wants, particularly SMEs, and this drives a much higher level of attention on what freight forwarders should be. For example, we are putting more cash aside for long-term strategic investments," he said.
However, he added, container lines intent on offering logistics services directly to shippers could find themselves in an awkward situation with their freight forwarding clients, especially if the two sectors find themselves competing for SME shippers.
"Some forwarders say they will never book with carrier that directly competes with them, although carriers have found it difficult to make work. Maersk Line has tried offering direct bookings four or five times over the past 20 years or so, which demonstrates they finding it difficult to make it work
"The other view is that carriers are selling capacity and freight forwarders are selling a solution. However, when a carrier tries to combine the two, that can lead to some very difficult conversations between carriers and their forwarder customers," he said.