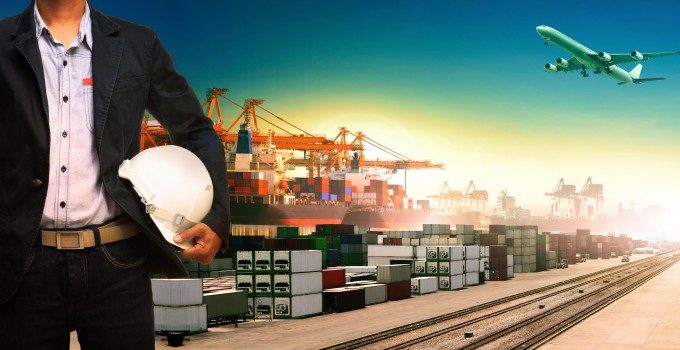 Danish ro-ro shipping and logistics group DFDS today revealed that it is on the hunt for acquisitions to bolster its logistics business after releasing flat first quarter results.
Chief financial officer Torben Calsen told analysts that the company's logistics side, in contrast to its shipping division, which is concentrated on the North and Baltic seas and cross-Channel routes, was "a much more fragmented set-up".
"We have an interest in several things, but particularly towards Eastern Europe where we see higher growth rates and more production taking place in the future, which will mean higher transportation needs. But there are some other parts of Europe that are interesting as well," he added.
At the beginning of this year DFDS reorganised its logistics arm, consolidating five different divisions into three – Nordic, Continental and UK & Ireland. However, in the first quarter it saw its logistics revenue decline by 8.4% to DKr992m ($172m) year-on-year as it suffered a loss of paper exports out of Norway, as well as a reduction of container volumes between Ireland and the continent. Earnings before interest, tax, depreciation and amortisation were down 8.3% to DKr33m.
Meanwhile, its shipping revenues were up 7.9% to DKr1.8bn after it felt the effect of opening a new route on the Dover-Calais cross-channel corridor, compensating for a 4.3% decline in revenues on the North Sea, while EBITDA dropped by 4.3% to hit DKr89m.
Chief executive Niels Smedegaard said that neither DFDS nor its main competitor P&O was likely to see satisfactory return until the huge overcapacity caused by the continuing operation of the three ex-SeaFrance vessels Berlioz, Rodin and Nord Pas de Calais under the MyFerryLink brand, but contentiously owned by Channel Tunnel operator Eurotunnel, had been resolved.
The French state-owned tunnel group initially purchased the vessels with a view to leasing them back to ex-SeaFrance workers' cooperative MyFerryLink, a move which is now under consideration by the UK's competition commission, which is scheduled to publish its final ruling on 9 June – the early indications are that it will not support the Eurotunnel takeover.
However, Mr Smedegaard said DFDS would not be able to give a firm outlook on the group's prospects until a judgment had been delivered and the appeals process undertaken, but he was clear that extra capacity had to come off the route.
"There is pressure on all the players in the market, everyone is reacting daily to changes – market shares bounce up and down between the different participants, given that there remains significant overcapacity in the market.
"On the pricing side we see some very aggressive behaviour from MyFerryLink, and it is hard to see the motives underlying this given the competition commission's concern. This market will not be productive for anybody before a structural solution is achieved.
"We need a market where the players and Eurotunnel can make money so we can make investments in our services – all the players would agree that it is a very, very difficult market, and we are losing a lot of money."
That said, he also revealed that cross-Channel freight volumes rose 2.7% in the first four months of the year, and confirmed that the group had a made a bid to acquire Scandlines, the ferry operator co-owned by the German and Danish governments.