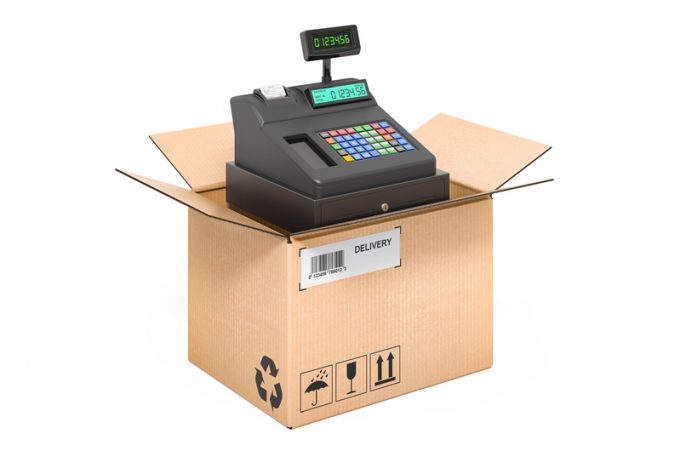 FedEx is ringing in the next year on an aggressive note: the integrator has announced a general rate increase of 6.9%, its largest year-on-year rate increase.
Analysts had anticipated a rise of about 6% to compensate for elevated costs.
The move does not signal bullishness among FedEx top brass on the market outlook for next year; in light of the company's recent slump in results, this looks more like part of an effort to stem the decline in earnings, they said.
If anything, the market outlook suggests weakening rates rather than a robust increase. The annual parcel outlook from ShipMatrix, which was released a few days ago, predicts a shortfall of demand to fill capacity in the coming peak, and forecasts capacity to move 110 million parcels a day versus expected average daily volumes of about 92m.
This is a sharp turn from the past couple of years, when available capacity fell short of demand by 1.3m parcels a day last year, and by 7.2m parcels in 2020.
Todd Benge, SVP parcel solutions of Transportation Insight, also predicted a softer peak this year, noting that his firm's customers had reported softening volumes this summer, a convergence of several trends that both he and ShipMatrix outlined.
As predicted for some time, consumers have shifted some of their spending from goods to services and entertainment. In addition, rising inflation points to less uninhibited spending. At the same time, shopping has shifted, in part, back to in-store buying, while retailers have ramped up their purchase online pick-up in store channels to reduce residential deliveries and their associated surcharges. Moreover, merchants have been trying to bring in inventory sooner to avoid last-minute rushes to have goods available.
With these factors in play, the recently announced hikes in peak season surcharges hold less menace for retailers. They are less worried about exceeding volume thresholds for those surcharges to kick in.
According to Mr Benge, his clients are planning for up to 10% lower peak delivery volumes, owing to increased use of in-store online pick-ups and in-store shopping.
"Customers are not as nervous because carriers are not going to cap you," he said, referring to incidents last year where the integrators refused to accommodate higher-than-projected volumes from large customers, and even dropped clients at short notice.
"Shippers are feeling confident they're going to be fine, based on communication with the carriers," he said.
There is actually a greater sense of competition for parcel traffic between carriers. The US Postal Service is expanding its peak capacity from 53m parcels a day last year, to 60m.
Amazon announced last week that online sellers would have free access to multi-channel shipping software developed by Veeqlo, which the e-commerce giant acquired this year. This gives access to discounted rates from the large parcel carriers for Amazon orders, as well as orders placed through eBay, Etsy and Shopify. So far, Veeqlo has charged on average $450 a month for its software.
"We see Amazon taking a different position and be more of a carrier – not only in fulfilment," said Mr Benge. Amazon had been moving in that direction before 2020, but was forced by the volume surge during the pandemic to focus on its own volumes. With growth slowing, it is circling back to its earlier stance, he added.
All of this points to pricing competition rather than a further squeeze on shippers, and raises questions on how far FedEx will get with its rate hike. Mr Benge does not anticipate aggressive pricing moves, rather a softer stance vis-a-vis select customers.
In the coming year, shippers will have more capacity to choose from, he predicted. The establishment of parcel start-ups like Pandion and the growth of regional parcel carriers – especially LaserShip-OnTrac with its creation of a nationwide network – is going to play a bigger role, he believes.
This year, shippers have looked at this option but found the time too tight to make significant switches, so they've postponed this push for next year, a stance that facilitated by the softening in the market, said Mr Benge.
A broader supplier landscape may turn out to be vital for shippers next year, as UPS and the labour union will be negotiating contract terms. The last time these sides locked horns saw a strike that lasted two weeks. In the event of a similar work stoppage, there would not be enough capacity available to meet demand, Mr Benge said.