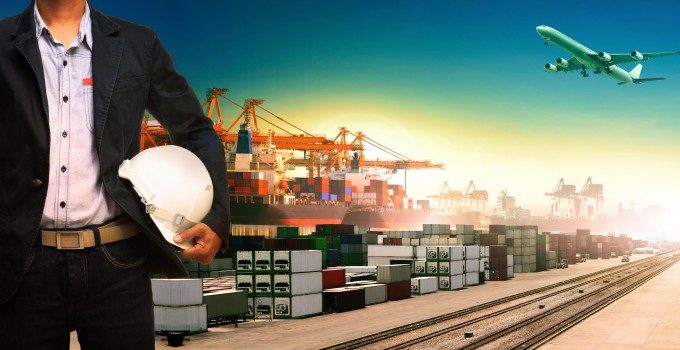 Ahead of the largest-ever general rate increases proposed by ocean carriers on the Asia-North Europe tradelane on 1 July, the Shanghai Containerised Freight Index (SCFI) today recorded a jump of $343, to push the spot rate index up to $548 per teu.
Asia-Mediterranean trades, also subject to 1 July GRIs, were boosted by a hike of $401 to $675 per teu. The increases represent week-on-week growth of 59.8% and 68.3% respectively.
Although considering the quantum of the GRIs  – up to $1,300 per teu – the spot rate increase is disappointing, and although carriers had been hoping for an increase of around $600 per teu, they can perhaps breathe a sigh of relief that they have at last arrested the weekly decline in rates since June's GRIs were ignored.
But the proof of any recovery will come in the coming weeks, if not only a rate-increase momentum is maintained but if what has been gained sticks.
Meanwhile, Drewry's World Container Index (WCI), which is produced one day earlier than the SCFI, evidenced the depths of the rate crisis on the route with its Shanghai-Rotterdam component recording a drop of $231 per 40 ft to an equivalent of just $179 per teu.
And anecdotal reports from Asia suggest that some carriers had slashed rates to as low as $150 per teu before the latest GRI push in their increasingly desperate attempts to fill ships.
During its container shipping rates webinar this week, Drewry's senior consultant for supply chain advisors, Stijn Rubens, described the extent of rate erosion on the tradelane as having been "nothing short of a dramatic collapse".
In a Q&A session following the presentation, Mr Rubens said Drewry expected July and August GRIs would have the effect of "jerking up rates spectacularly for one week" but after that, in his opinion, rates would again collapse.
Because of the weak fundamentals of Asia-North Europe volumes, currently reported as up to 9% below the levels of the same period of 2014, Mr Rubens said the blank sailing programmes were unlikely to have an impact on the spot market, even if 10% of capacity was withdrawn.
The Ocean Three blanking programme will remove around 4% of weekly capacity from Asia to North Europe, but to date there are only three other ad-hoc cancellations announced for July: the G6's Loop 4 on week 27, and the CKYHE's CES/NE8 and NE2 services on weeks 28 and 30 respectively.
According to Alphaliner's analysis, the voided voyages will still result in capacity remaining above 250,000 teu a week to North Europe for July, somewhat above the anticipated demand of the muted early peak season.
The consultant said that unless cargo levels increased sufficiently in the coming weeks, this would ensure that July rates increases are "short lived".