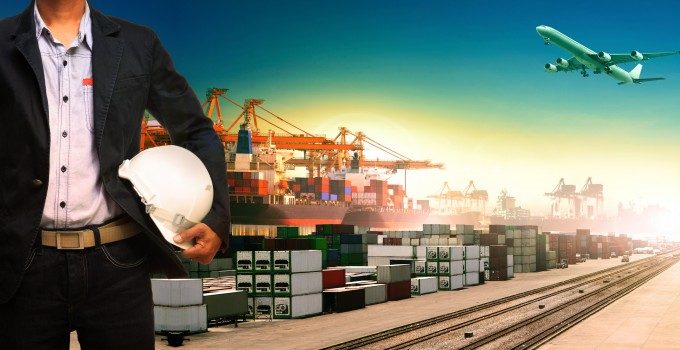 Agility is in the market for a good-sized 3PL acquisition – an interest triggered by its 'dance' with Panalpina this year.
Essa Al-Saleh, chief executive of Agility's GIL division, admitted he wasn't sure whether Agility had been approached by Panalpina simply to force DSV to raise its offer, but revealed that the proposed deal had "whetted the appetite" for M&A.
"There were earnest efforts by stakeholders to pursue the deal," he told The Loadstar at last week's Transport and Logistic event in Munich. "It made sense for us.
"But very strong competition came in and offered something even better."
Mr Al-Saleh added: "We were disappointed, as there was strong logic behind it and it would have created a lot [of value]. Panalpina has a great history, good people, and there would have been opportunities to improve on that for the business."
He explained: "We were a local player 20 years ago and we integrated a bunch of smaller companies. Since then we've grown organically, with constant year-on-year growth. Then this opportunity presented itself; it came to us. There was very compelling logic behind it, and we spent considerable time and resources on it.
"Our appetite is now whetted, and we remain open to other opportunities. It's a shareholder objective. It would allow us to scale our business – it's a scale-driven industry. We can keep costs flat, but want a business that can give us air and ocean volumes."
So who could be Agility's preferred partner?
"There is a lot of talk and speculation in our industry. It is very fragmented with lots of players in the market. Was Panalpina on our radar? No. And the pool has shrunk – but you never know what will happen."
Does Maersk's transformation and Ceva's new shipping line owner tempt Agility into a vertical tie-up?
"Vertical? I don't think we'd go for vertical M&A. What's our value proposition? That we sit in the middle, neutrally trying to connect the dots?
"Our processes and systems allow us to serve all sorts of clients; we have to be a neutral player in the middle."
One of the issues surrounding Agility, when the deal was mooted, was the due diligence required and Agility's somewhat secretive nature and lack of transparency. But Mr Al-Saleh said the process had taught the company a few lessons.
"It's not our intention to be murky and we have made steps to make it simpler. We are engaging with investors."
He says Agility is a company of two halves: the Global Integrated Logistics (GIL) business, looking for M&A; and the infrastructure side, a mix of subsidiaries including warehousing, catering, ground handling and Tristar, its liquids logistics business.
"That side is very strong and profitable, but regional in nature.
"We break down information on GIL – but we could do a better job. The Panalpina talks highlighted that we could be crisper in describing our business."
He concluded: "Insight and experience is where we can add value. There are very few companies out there like us, with global presence and talent. It's all about what value we create for our customers."
But, as with all the forwarders The Loadstar spoke with last week, he saw opportunities arising from the Panalpina-DSV deal.
"We will be opportunistic, with potential staff and clients too.
"But you have to give DSV credit – it is experienced and clearly doing something right."