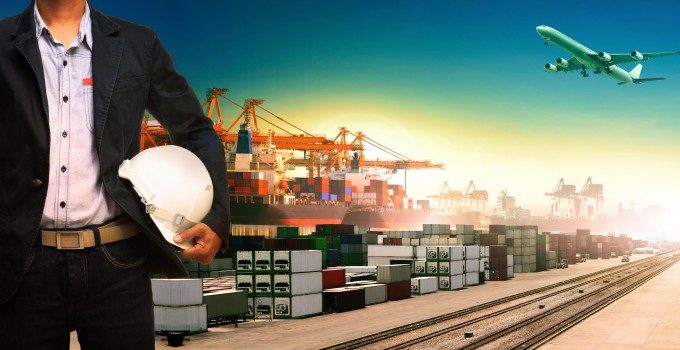 While there were double-digit increases all round for Agility in its 2018 results, all eyes are on its potential tie-up with Panalpina.
In an earnings call, chief financial officer Ehab Aziz said he had no information to give on the structure of any deal.
He said the move was driven by "pure industrial logic" and confirmed that only Global Integrated Logistics, which is based in Switzerland, was part of the discussions.
Mr Aziz also noted that with 700,000 teu in ocean traffic and 400,000 tonnes in air, a tie-up with Panalpina could make the new company the third-largest in air freight and fourth in ocean. But he said Agility was exploring various options to maximise value.
The potential deal with Panalpina is likely to have triggered Agility to "talk up its book", said one observer.
Agility reported a 10.2% rise in full-year revenue for 2018, hitting KWD1.5bn ($4.9bn), generating more than KWD154m in ebitda, up 14.5%.
And it closed the year on a high with Q4 ebitda climbing 8.4%, leading chief executive Tarek Sultan to note the company had recorded 10 consecutive quarters of improving profitability.
"Agility's strategy has been consistent: drive digital leadership and efficiency improvements in GIL (Global Integrated Logistics), invest in expansion and new developments for our logistics parks, fuel logistics, airport services and commercial real estate businesses," he said.
Mr Sultan said the company "remains committed" to achieving its target of $800m ebitda, but acknowledged that this may now not be achieved by the original 2020 target.
The GIL division remained the company's main breadwinner, generating more than KWD1.1bn in 2018. Growth in its air and sea freight tonnages continued to outpace levels in the wider market, up 9.2% and 6.7%, respectively.
This led Mr Aziz to note: "We are growing twice as fast as the market rate," adding that fashion was one of the key verticals in the increased air volumes.
The company said: "In ocean freight, Agility saw strong transpacific growth, particularly in anticipation of US-China tariff implementation," the company said in a statement. However, there was an overall decline in demand and pressure on margins on these same ocean lanes for the second half of 2018.
"Agility GIL made new contract logistics investments in Australia, China, India and Middle East in 2018, and has an ongoing effort to drive margin improvements."